Brewery offers beer to officials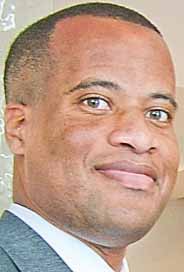 Photo
Youngstown Mayor Jay Williams
YOUNGSTOWN
Because of record-breaking snowfall this past winter in Youngstown, Samuel Adams brewery wanted to give city officials five cases of its Summer Ale beer to help them thaw out.
Instead of the frosty suds, Mayor Jay Williams is taking the company up on its other offer. The Boston Beer Co., the parent company of Samuel Adams, will provide a monetary donation to the city's park and recreation summer youth program.
"Perhaps we'll feed the kids, not beer, obviously" with the money, Williams said. "This is something constructive we can do."
The mayor said he doesn't know how much money the beer company is offering.
The Boston Beer Co. asked AccuWeather, a weather organization, to determine the top 10 cities in the United States with the largest percentage increase of snowfall this winter compared with the average amount.
Youngstown, which had 118.7 inches of snow this past winter, finished eighth in the nation among cities with the biggest change over the average amount, 215 percent more than average.
The mayor admits to not being a "beer guy."
"But I'm the mayor of employees who are beer guys and gals," Williams said. "I'm sure there are some who are disappointed. But you can't go wrong helping park and recreation."
Columbiana, Mo., finished No. 1 with a 346-percent increase this past winter compared to its average snowfall.
The beer company is having a party there today with summer-inspired music, food and, of course, Summer Ale.