Betras presses chamber to release financial records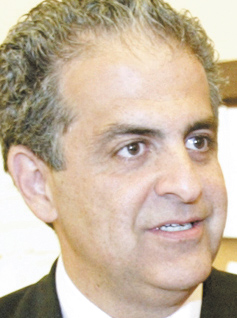 Photo
David Betras, Mahoning County Democratic Party chairman.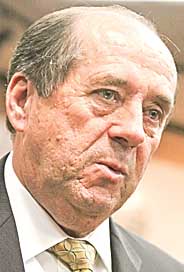 Photo
By Karl Henkel
CANFIELD
Mahoning County Democratic Party Chairman David Betras wants some answers.
Specifically, he wants them from the Youngstown/Warren Regional Chamber, and after asking once, he filed a records request Friday after he said the chamber refused to answer questions regarding its political and government interactions and how it spends taxpayer money.
It all stems from the chamber's public pro-Senate Bill 5 stance.
SB 5 curbs collective bargaining rights for government employees and was implemented by legislators to cut the state deficit.
"If they want to talk about sacrifices ... we're going to see what belt-tightening they did," said Betras, a lawyer.
Betras isn't sure what he's going to find, but he cited a Ohio Revised Code section that he said indicates the chamber is required to release the requested documents because it receives federal, state and local money.
Though private entities normally are not required to conform to public-records requests as government entities must do under Ohio's Sunshine Laws, according to ORC section 149.431, "Any governmental entity or agency and any nonprofit corporation or association ... that enters into a contract or other agreement with [the government] shall keep accurate and complete financial records of any moneys expended in relation to the performance of the services pursuant to such contract. ... Such contract or agreement and such financial records shall be deemed to be public records."
Betras previously asked for information in March, but Friday sent the board of directors — Tom Humphries, president and CEO, and Tony Paglia, vice president of government affairs — an official records request.
Betras also is seeking information about the pay and benefits of the chamber's employees and whether Humphries' privately owned company, Warren-based Data Voice Systems Review, has received tax abatements from working with the chamber.
When reached to comment Monday, Humphries declined to answer questions, instead referring to a statement released by Paglia.
Paglia said the chamber is in receipt of Betras' request but did not comment further.
Betras said nonprofit tax forms would not be an acceptable response in his mind; he was adamant that the chamber is a public organization.
"I know they get money from the federal, state and local government," he said.
As for the requests about Humphries' company, Betras says he would like to see documents because of something Humphries said in an Oct. 9, 2010, edition of The Vindicator.
Humphries co-hosted a fundraising event for then-Republican gubernatorial candidate John Kasich and voiced his displeasure with then-Gov. Ted Strickland, who in 2007 didn't hire Data Voice for a contract with the state's lottery commission.
"I hate to talk about that," Humphries said at the time. "I never let it affect the chamber. It's one of the issues [I have with Strickland]. There are many, many things, but that's the one that broke the camel's back."