Trooper terminated from position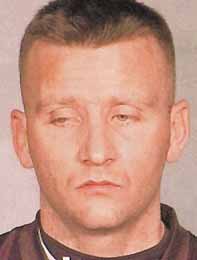 Photo
Staff report
The Canfield Ohio State Highway Patrol trooper who was arrested in January on charges of vandalism and aggravated disorderly conduct has lost his job.
Jason R. Fantone, 34, of Austintown was terminated from his position with the post Feb. 28.
Fantone has the option of filing a grievance of his termination through the Ohio State Troopers Association, the labor organization for state troopers.
Officers reported that Fantone was intoxicated at the Jan. 2 Cleveland Browns game and did more than $500 damage to his holding cell after being arrested for heckling officers and refusing to comply with orders.
He was placed on paid administrative leave after the arrest.
Fantone appeared in court Feb. 24 when he was released on $1,000 bond and allowed to enter a diversion program, according to Cuyahoga County court records. He will have his record expunged after completing the six-month program.
He joined the Canfield post of the Ohio State Highway Patrol in 2004 and was named Trooper of the Year for the Canfield post in 2008.