Samargia-Pflug wedding date is announced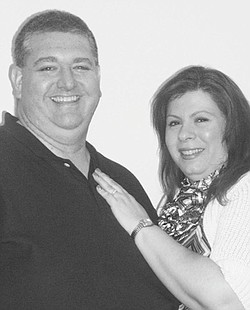 Photo
Gregory A. Pflug and Leigh A. Samargia
The engagement of Leigh Ann Samargia and Gregory A. Pflug, both of Austintown, and plans for their upcoming marriage are being announced by their families.
Mr. and Mrs. Robert Samargia of Austintown are parents of the bride-elect, and parents of the prospective groom are Mr. and Mrs. Lynn Pflug of Columbiana.
The couple will exchange nuptial vows in a 2:30 p.m. ceremony April 30 at the Warren Pritchard Memorial Gazebo in Austintown Township Park. Invitations will be issued for the wedding and for a reception immediately afterward at Stacey Pavilion in the park.
The bride-to-be graduated from Youngstown State University with a bachelor's degree in social work. She is a program services manager with The Mahoning and Columbiana Training Association in Youngstown.
Her fianc works in customer service for Midstate Sales in Youngstown.
More like this from vindy.com