Saxon Club honors members as Man and Woman of Year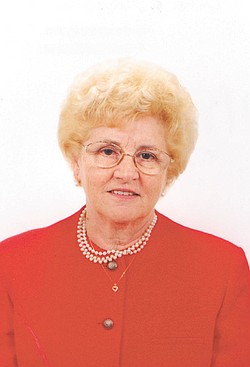 Photo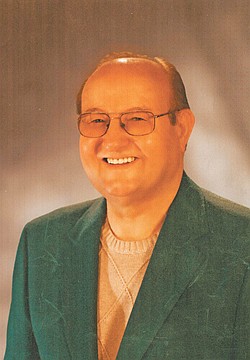 Photo
YOUNGSTOWN
At its 35th annual goulash dinner March 26, the Saxon Club honored Eva Karsti as Woman of the Year and John Bachinger as Man of the Year.
Presenting the awards were Bonnie Baker, president of Ladies Branch 22, and Walter Benesch, president of Branch 30 of the Alliance of Transylvanian Saxons. The Saxon Culture Band provided music. Hildegard Dunkerley was chairwoman for the program.
Bachinger and his wife, Maria, immigrated to the United States from Austria in 1956, settling first in Alliance and later in Youngstown. In 1957 he was employed as a laborer at Compco Metal Products, where he worked 41 years and retired as a foreman.
Bachinger and his family founded the Saxon Club Brass Band and Culture Group, and he still plays the saxophone or trumpet during his travels. He and his wife served as dancing instructors for a number of years, and they are volunteers at Bethel Lutheran Church.
A 55-year honor member of Branch 30, Bachinger and his wife have four children, 10 grandchildren and five great-grandchildren.
Karsti, n e Eva Abrell, was born in Neu Pasua, Yugoslavia, and fled in 1944 with her family to Austria, where she met Peter Karsti. They were married Jan. 12, 1951, and immigrated to the U.S. in 1952 with their infant son.
The couple celebrated 60 years of marriage Jan. 12. The family comprises Peter III (Mary Kay) Karsti, Monika (Greg) Christopher and Avie Karsti, all of this area; and five grandchildren.
Karsti is a homemaker and member of Bethel Lutheran Church. She volunteers at the Saxon Club, where she has been a member of Branch 22 since 1954. She has held the office of trustee and was named Mother of the Year in 2004. She is a founding member of the Culture Group, was a dance instructor for seven years and plays on the summer boccie league.
More like this from vindy.com