Prommersberger, McAllen wedding set for June 11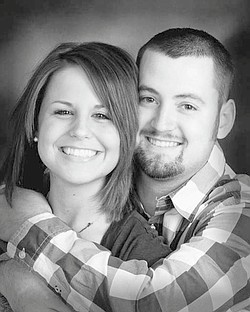 Photo
Amanda Prommersberger and Sean McAllen
HUBBARD
Amanda Prommersberger and Sean McAllen are engaged and planning a June wedding, their parents announce.
She is the daughter of Dr. James and Gina Prommersberger and of Lorinda Nespeca, and he is the son of Mark and Diane McAllen, all of Hubbard.
June 11 is the date of the 1:30 p.m. open wedding, which will take place at St. Patrick Roman Catholic Church. Invitations will be extended for the reception at the Mahoning Country Club in Girard.
The bride-to-be graduated summa cum laude from Youngstown State University with a bachelor's degree in nursing. She is employed as a registered nurse at St. Elizabeth Health Center in Youngstown, where she works in the Intermediate Coronary Unit.
The prospective groom graduated from Northeast Ohio Joint Apprenticeship Training Center. He is employed as a carpenter for A.G. DeSantis Co. of Hubbard.
More like this from vindy.com