Vinopal leaving UM for Pitt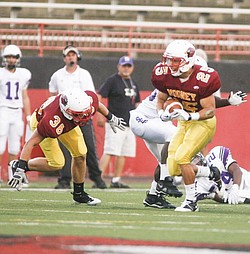 Photo
In this file photo, #25 Ray Vinopal is seen playing for Cardinal Mooney.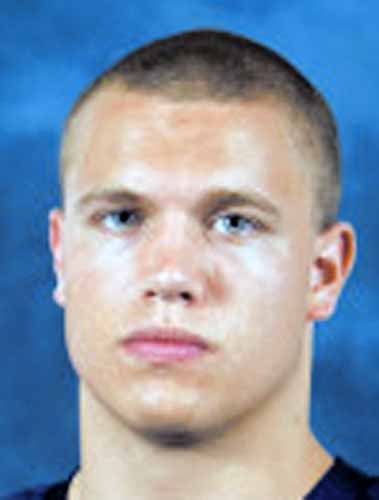 Photo
UM Photo Services, Martin Vloet
By Joe Scalzo
YOUNGSTOWN
When defensive back Ray Vinopal decided to leave Michigan, he wanted to go to a school that was close to home and still gave him a chance to play BCS football.
"Pitt was that place," said Vinopal, a Mooney High graduate. "I wanted to play football at the highest level I could.
"Pitt gives me the chance to play big-time ball and be 55 minutes to an hour from home."
Vinopal appeared in 11 games, including four starts, as a true freshman safety last fall for the Wolverines, who went 7-6 and lost in the Gator Bowl. He made 33 tackles, including 111/2 for loss, with an interception.
He said his decision to leave Michigan "was not a football-based decision."
"I enjoyed playing here and I loved my time here," he said. "I just wanted to be able to get back home whenever I could.
"It's been portrayed in the media in some places that my family was having hardships but I've never said that," Vinopal said. "I simply said I wanted to be closer to my family and be more accessible to them."
Vinopal said he's been thinking about transferring for awhile, but didn't make the decision until last week.
"I didn't want to rush my decision," he said. "I talked about it with my parents and took the proper steps to talk to the coaches and get my release."
Vinopal will still attend classes at Michigan until the semester ends in April, then will sit out next fall for the Panthers due to NCAA transfer guidelines.
His position coach at Michigan, Tony Gibson, is now the recruiting coordinator and cornerbacks coach at Pitt. Gibson left UM after Wolverines head coach Rich Rodriguez was fired.
"You always want to play for the coach that recruited you," Vinopal said of Gibson. "I felt really comfortable with him there."
When asked if he would have transferred if Rodriguez and his staff hadn't been replaced, Vinopal said, "I can't really answer that question. I don't really know."
Several of Vinopal's Mooney teammates are now playing at YSU and tried to persuade him to play for the Penguin, since he could play immediately rather than sit out a year. But it wasn't a serious consideration, he said.
"YSU has great football and they have a lot of good players, but I was looking for something a little bit different," he said.
More like this from vindy.com