Youngstown leaders struggle to trim budget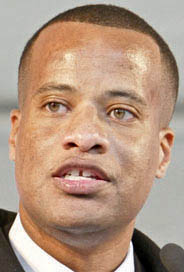 Photo
Youngstown Mayor Jay Williams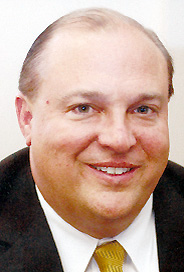 Photo
Youngstown finance director David Bozanich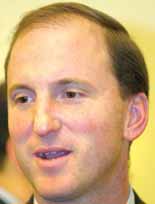 Photo
Youngstown Deputy Director of Finance Kyle L. Miasek
Loss of $377K in state funds forces changes
YOUNGSTOWN
With the governor's proposed state budget including a $377,000 cut to Youngstown this year, city officials are looking for ways to make up that shortfall.
As of Tuesday, officials didn't have any solutions — and they're running out of time.
City council will meet next Wednesday to approve the city's budget. By state law, Youngstown must have its 2011 budget approved no later than March 31.
Other meetings to discuss the budget will start today with a closed-door session with Mayor Jay Williams, Finance Director David Bozanich and Deputy Finance Director Kyle Miasek.
Administrators also will attend a budget hearing on Friday or Monday with city council to discuss proposed changes to the city's financial package.
The city budget proposal from the administration includes a surplus of about $200,000, including about $50,000 in the general fund.
But that was before Gov. John Kasich's budget proposal came out March 15 that includes cuts to the state's Local Government Fund.
Youngstown was to receive $3.02 million from the fund this year. Kasich's proposal, likely to be adopted by the state Legislature, would reduce that amount by $377,000.
Council members also want to hire a chief planner and a park and recreation director. The total cost for those positions is about $160,000 to $180,000 in salary and benefits.
Council members at Tuesday's budget hearings had mixed opinions about finding ways to fund those two positions.
Filling the jobs on a permanent basis "has benefits, but we'll have to look at people internally to pick up some of those duties," said Councilman Jamael Tito Brown, D-3rd and chairman of the finance committee.
Jason Whitehead, the mayor's chief of staff, has served as interim park and recreation director for nearly four years and said he's willing to continue handling that job.
The city's been without a chief planner for two years. Bill D'Avignon, the community development agency director, has filled in since then, but says he can't do the job effectively because of other responsibilities.
Brown suggested the city seek assistance for planning from Youngstown State University's Center for Urban and Regional Studies.
Councilman DeMaine Kitchen, D-2nd and vice chairman of the finance committee, said he is still optimistic money can be found for those two jobs.
Both Brown and Kitchen said the city needs to reduce the number of professional service contracts it has with outside consultants working on behalf of Youngstown.
With the expected LGF cut, Councilman Mike Ray said, "We definitely need to re-evaluate" funding the two jobs. "We have been getting by without them. Personally, I'd love to see the planner position filled. If not, we'll have to make adjustments."
Also, some council members have discussed adding $165,000 for more street paving this year.
The city's 2011 budget includes $280,000 from a Cafaro Co. subsidiary as part of a deal to relocate a scrap-metal supplier to V&M Star from that company's location off Martin Luther King Jr. Boulevard to the Ross Industrial Park on the city's East Side. The Cafaro subsidiary owns Ross.
Council postponed a vote on the proposal March 2 to get more information before deciding. Some members are concerned about zoning and aesthetics.
The $280,000 hasn't been paid to the city, but it's included in the 2011 budget.
While 2011 is going to be a challenging budget year, it's not going to get any easier next year, Miasek said.
Youngstown would lose $1.23 million in LGF money in 2012 under Kasich's proposal.
Also, the city is going to have to borrow money next year to start paying toward the $11.9 million it spent in 2005 as its share of Covelli Centre construction costs.
Since 2005, the city has borrowed money — between $600,000 and $800,000 annually — to pay the interest on the $11.9 million.
To comply with law, the city must start paying toward the principal of that loan six to 12 months after it borrows money in August or September for just the interest, Miasek said.