Warren mayor hopefuls trade barbs at forum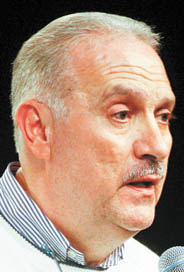 Photo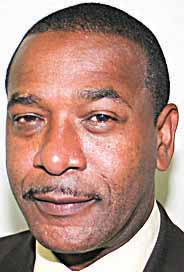 Photo
By Ed Runyan
WARREN
Doug Franklin, Warren's safety-service director, discussed his experience and knowledge of Warren issues, while GM Lordstown union leader Jim Graham emphasized his determination to return a sense of pride to Warren.
For an hour, a large crowd at the Warren YWCA Tuesday night got to see the two Democratic Warren candidates for Warren mayor match wits.
Franklin and Graham are competing for their party's nomination in the May 3 election.
"You can't wait for things to fall in your lap. You have to be aggressive," Graham said. "No different from where we were at Lordstown when they projected our plant to close."
The plant stayed open and now makes the Chevrolet Cruze.
Graham said later he has "no political experience, but I run a city in Lordstown," adding "That's my pride and joy, just like the city of Warren will be."
"We have to get our pride back in our city. That is probably the most important thing the next mayor has to do — bring the city together, every group, every ethnicity and get our pride back, because somewhere along the line, we've lost a little bit of our swagger, and that's not a good thing."
In prepared remarks, Franklin said, "Our city, the nation, the county and the state are facing probably the worst economic times since the Great Depression."
"And I believe there's never been a time when experience is more valuable to meet the challenges that our city faces."
Franklin was a councilman from 1989 to 2004, when Mayor Michael O'Brien hired Franklin as safety-service director.
"Some of the real challenges that the next mayor is going to face is creating a unique business environment, where our businesses can flourish and expand," Franklin said. "That's going to create jobs.
"It's critical that we restore and revitalize our neighborhoods. The common denominator between both of those is safety — reducing crime to make sure our neighborhoods are safe and that they are a desirable place to live for everyone."
Graham countered, "Experience is important, but you have to have the desire. We need a leader in Warren. We've had politicians."
After hearing Franklin talk about what he will do as mayor, Graham said the job description of safety-service director in the Ohio Revised Code allowed Franklin to do all of those things the last seven years.
"If you don't have a bunch of money, you can't do anything with the Ohio Revised Code," Franklin said.
Later in the session, Franklin announced that the city is preparing to bring three to five police officers back from layoff in the next couple weeks, thanks to productive negotiations with the city's unions.
Graham countered with the accusation that Franklin knows "full well" that the city will have to lay off those additional officers Jan. 1 because it won't be able to afford them.
Panelist William Mullane, former Harding High School principal, asked the candidates what they would do about Warren's massage parlors making the city a "publicly recommended sex destination."
Graham said things can be done, such as "sting" operations to arrest customers engaged in illegal activities.
Franklin said the city thoroughly inspects the businesses now, and he would like to establish a registration procedure to notify customers of any potential health threats they may face.
This type of regulation has discouraged customers from frequenting such businesses in other cities, Franklin said.
More like this from vindy.com