With spring comes risk of tornadoes, violent storms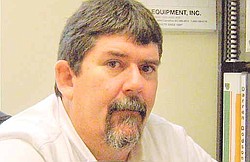 The Vindicator (Youngstown)

Photo
Columbiana County Emergency Management Director Darren Dodson
TORNADO TIPS:
Being prepared and having a plan are the best ways to survive a tornado.
Know where you can take shelter and practice a family tornado drill at least once a year.
Have a predetermined place to meet after a disaster.
Flying debris is the greatest danger in tornadoes, so keep protective coverings (mattress, sleeping bags or thick blankets) near your shelter space and stay away from windows.
Turn on local TV or radio and stay alert for warnings. Forget about the old notion of opening windows to equalize pressure; the tornado will open the windows.
Get in the basement and under some kind of sturdy protection (heavy table or work bench) or cover yourself with a mattress or sleeping bag. Know where very heavy objects rest on the floor above, and do not go under them.
In a structure with no basement, go to the lowest floor, small center room (a bathroom or closet), under a stairwell or in an interior hallway with no windows. Crouch on the floor, facing down and cover your head with your hands.
Do not stay in a mobile home. You are probably safer outside, even if the only alternative is to seek shelter out in the open.
Vehicles are extremely dangerous in a tornado. You may be able to drive out of a tornado's path by moving at right angles to the tornado if it is far enough away. Otherwise, park the car and seek shelter, or run to low ground and lie face-down, protecting your head with your arms. Avoid seeking shelter under bridges, which can create deadly traffic hazards while offering little protection against flying debris.
Source: National Weather Service
Staff Report
LISBON
Don Kemp of Guilford Lake likes to watch for stormy weather.
And for a good cause.
He's a retired worker from CMI-EFCO in Salem. He now watches the skies as a volunteer member of SKYWARN.
SKYWARN spotters identify all types of weather – from downpours to funnel clouds – and feed that information to the National Weather Service.
Kemp said that Doppler Radar is good for viewing major storms but the local spotters can get reports of large hail, high winds, flooding and thunderstorms that radar can't see.
The SKYWARN system, he said, "fills in the gap. It works pretty well."
SKYWARN spotters have a special phone number to report weather conditions.
"It's not given out to the public," Dodson said.
Gov. John Kasich has proclaimed March 20-26 as Severe Weather Awareness Week for Ohio. A statewide tornado drill and test of the emergency-alert system will be at 9:50 a.m. today and will include Columbiana, Mahoning and Trumbull counties.
Though tornadoes are not common in the Mahoning Valley, they can be deadly. Twenty-five years ago, Newton Falls was the starting point of a string of tornadoes that swept through parts of Ohio, Pennsylvania, New York and Ontario, Canada. At least 88 were killed – including 19 in Trumbull and Mercer counties – and more than 1,000 were injured by about 40 funnel clouds over eight hours.
Today, local SKYWARN reports go to the National Weather Service in Pittsburgh and eventually to the National Weather Center.
"It's like an early warning program," said Darren Dodson, Columbiana County Emergency Management Agency director.
Spotters have pictures of cloud formations that can tell what type of weather is approaching.
Who can be a spotter? Dodson said they range from retirees to Girl Scouts.
About 300 to 350 people volunteer as spotters in Columbiana County. A training program for spotters took place Tuesday night at the Columbiana County Career and Technical Center in Lisbon.
About 300 registered SKYWARN volunteers serve Mahoning County, including amateur radio operators, police, firefighters and the general public, said Dean DeMain, a Youngstown State University police dispatcher and Mahoning County SKYWARN coordinator.
Clark Jones, Mahoning County emergency management director, said his staff attends SKYWARN training sessions, which are taught by a National Weather Service meteorologist. The next Mahoning County SKYWARN volunteer training session will be at 6:30 p.m. April 6 at Austintown Fitch High School. Registration starts at 5:30 p.m.
An audible test of Mahoning County's sirens occurs at noon each Saturday. The county will install three new sirens this year, Jones added.
In Trumbull County, at least 80 amateur radio operators serve as storm spotters.
They received their free annual training March 15 at Kent State University Trumbull Campus from Gary Garnet of the Cleveland office of the NWS.
Trumbull officials ask the public to contact the 911 Center at 330-675-2730 if a siren in their area is not working, said Linda Beil, director of the Trumbull County Emergency Management Agency, a division of the U.S. Department of Homeland Security.
More like this from vindy.com