Officials push for rail service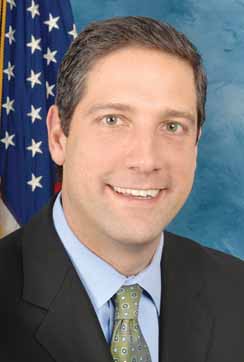 Photo
YOUNGSTOWN
U.S. Rep. Tim Ryan of Niles, D-17th, has joined 11 other lawmakers and business leaders in requesting Gov. John Kasich's support of the TechBelt Initiative.
The initiative is a public-private partnership focused on the development of freight and high-speed rail to connect Cleveland, Akron, Youngstown and Pittsburgh, according to a press release.
"Recent feasibility and economic studies by the state of Ohio show the construction and availability of higher-quality rail services in the TechBelt corridor would create up to 6,000 new jobs, increase household income by nearly $400 million and boost property values by $1.125 billion, according to the Ohio Hub System Feasibility Studies begun under Gov. Bob Taft," the group said in a letter to Kasich.
The letter also cites the region's population density of more than 6 million people, including 150,000 students, as reason for investing in high-speed rail.
"[The TechBelt Initiative] is something [Kasich] is going to look at, but he hasn't really" decided, said Kasich spokesman Rob Nichols.
Among those who signed the letter are: U.S. Rep. Betty Sutton of Copley, D-13th; Ohio Senate Minority Leader Capri S. Cafaro, D-Hubbard; Thomas M. Humphries, president and CEO of the Youngstown/Warren Regional Chamber; Roger A. Shope, state campaign coordinator for the Ohio Higher Education Rail Network; Bill Hutchison, president of All Aboard Ohio; Ari Maron, partner at MRN Ltd.; Jack Shaner, deputy director and senior director of legislative and public affairs for the Ohio Environmental Council; Kirk Noden, executive director of the Mahoning Valley Organizing Collaborative; and Presley Gillespie, executive director of the Youngstown Neighborhood Development Corporation.