Meeting set for input on Wirt Street plans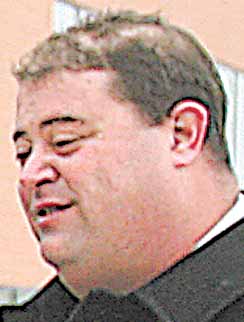 Photo
The Vindicator ( Youngstown)
Charles Shasho, Youngstown deputy director of public works
YOUNGSTOWN
A $720,000 road project to Wirt Street would include a landscaped median near Arlington Heights.
The city and Ohio Department of Transportation will sponsor a meeting from 5 to 7 p.m. Wednesday at the Arlington Heights Recreation Center, 801 Park Ave., to get public input on the proposal.
There are only a handful of landscaped medians in the city, said Charles Shasho, deputy director of Youngstown's public works department.
"I'm not necessarily opposed to [medians], but there are more maintenance issues," he said.
Shasho later said, "I like them. They look nice, but it has to be in the right situation."
The request for the median, which would cost about $180,000 to $240,000 to build and landscape, came from the Youngstown Metropolitan Housing Authority, which built Arlington Heights from a federal grant.
Though the median plan isn't finalized, the working proposal is to have it run for about 500 feet from Otis Street to just north of Lexington Avenue.
That would block vehicular traffic from crossing Wirt Street on Harlem and Rowland streets and Parmalee Avenue.
"We'll have a study done on the roadway to see if it warrants [a median]," Shasho said. "We're not going to put it in if the road doesn't warrant it."
The federal government is providing $600,000 for the work with YMHA paying $120,000 for the project, which also includes repaving Wirt Street between the U.S. Route 422/state Route 193 exit about 500 feet north to Lexington Avenue.
The project likely will start in July 2012 and take 45 days to complete, Shasho said.
YMHA favors a median because it will slow down pedestrian and vehicular traffic in a neighborhood that now has about 1,000 families, several of them living in YMHA housing, said Carmelita Douglas, the agency's interim deputy executive director. The area includes an 11-acre park with outdoor recreational facilities and the indoor recreation center.
The median also will give the area a "neighborhood feel," and beautify it, Douglas said.
More like this from vindy.com