Judge dismisses group's complaint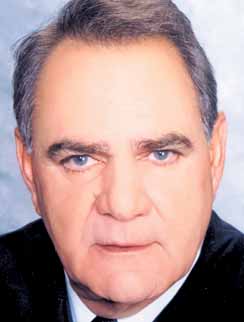 Photo
Mahoning County Common Pleas Court Judge Lou D'Apolito
By Jeanne Starmack
CAMPBELL
A lawsuit filed against the city by a gun-rights group is resolved, and the city has won.
Judge Lou D'Apolito of Mahoning County Common Pleas Court ruled in a judgment entry earlier this month that Ohioans for Concealed Carry's complaint is dismissed and the group is not entitled to attorney fees or court costs.
The group had filed a lawsuit over an ordinance the city passed Jan. 6, 2010, that banned gun sales citywide. That ordinance was an attempt to keep gun shops from opening in the city, with the police chief arguing that it was needed by his understaffed department.
The city's law director advised city council to repeal the ordinance, because a citywide ban was a violation of state law. Council did, a day before the suit was filed in April 2010 and four weeks before the complaint was served to the city in May 2010.
The gun-rights group tried to argue that even though the ordinance was repealed, its suit still was relevant because the city might try to pass such an ordinance again.
Judge D'Apolito said speculation that the city might enact another ordinance that might violate state law is too remote or hypothetical to justify declaratory or other relief.
The group also tried to argue that it was entitled to costs because it had prevailed in the case. It argued that letters it sent to the city protesting the ordinance before it filed the suit resulted in the city's repealing the ordinance.
The judge said the group has not prevailed because state law refers to "court-ordered" relief followed by an award of attorney fees by the court.
The city's ordinance had also prompted a rally led by the Youngstown State University chapter of Young Americans for Liberty.
That group ended up paying $480 to off-duty police to work at the rally in April 2010 at Roosevelt Park for crowd control. Its president argued that the group was forced to have police there, and the Ohio ACLU sent a letter to the city pointing out it has no ordinances that would force a group to have a police presence at a rally. The ACLU asked the city last May to give the money back to YAL.
Mayor William VanSuch and Law Director Mark Kolmacic said Friday there was never a decision on whether to give back the money.
Kolmacic said the rally was not as big as the group said it would be.
"They claimed thousands would be marching, and we were worried about traffic and crowd control," he said.
Approximately 100 people attended the rally.
More like this from vindy.com
March 22, 2011 12:03 a.m.