IRS puts lien for $32K on Judge Belinky's house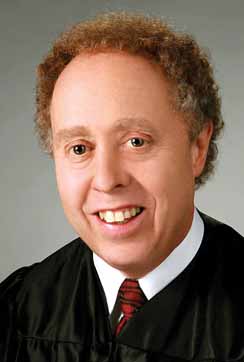 Photo
Mahoning County Probate Court Judge Mark Belinky
YOUNGSTOWN
Mahoning County Probate Judge Mark Belinky and his wife, Cynthia, owe the IRS $32,302 in federal income tax, and the judge said he and his wife have made arrangements to pay that debt.
"We're on a payment plan with the IRS to pay it off," the judge said Thursday.
The IRS filed a lien Feb. 14 in the county recorder's office against the couple's Windsor Road home in the Newport Glen section of Boardman for the aforementioned amount.
"We're in the process of refinancing the house," the judge said.
The lien, filed by mail by the IRS office in Detroit, is for $22,997 for tax year 2008 and $9,306 for tax year 2009.
Judge Belinky said the debt stemmed from relatively large sums he earned as he closed out his private law practice, in which he was self-employed.
"When I became a judge and had to finish up my practice, it generated a lot of income, so, on top of my new salary, it created an income-tax problem," the judge said.
The judge also said an insufficient sum was withheld for federal income tax from his wife's 2009 income. Cynthia Belinky is a full-time ultrasound technician at St. Elizabeth Health Center.
Judge Belinky, who was appointed probate judge in December 2007 and elected to that post in 2008, earns $105,000 a year in that job.
The judge declined to be specific about the terms of the IRS payment plan.
"This [lien] will always be on this particular address until it is paid in full," said Noralynn Palermo, county recorder. "I don't think a bank would loan you money if this was on it," Palermo said, referring to any prospective buyer of the house, who would seek a mortgage.
More like this from vindy.com