Tax phase-out unpleasant surprise for schools
Executive Proposed Budget for FY 2012-13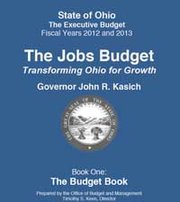 Document
Executive Budget for Fiscal Years 2012 and 2013
By Denise Dick
YOUNGSTOWN
While area school districts were prepared for the loss of federal stimulus dollars reflected in Gov. John Kasich's budget proposal, the earlier phase-out of tangible property tax came as an unpleasant surprise.
The governor's proposal announced Tuesday includes cuts to kindergarten-through- 12th-grade education in each of the next two fiscal years.
The loss of stimulus dollars means about a $5.5 million hit to the Youngstown school district's operating budget, said Treasurer William Johnson.
"But if I'm looking at this right, it looks like they're going to do something with tangible property-tax reimbursement," Johnson said.
That's a tax that was being phased out that businesses paid on equipment. It was viewed as unfriendly to business, but previous administrations had said that the money would be replaced to schools. It looks to area school officials, though, like that is being reduced by 30 percent.
For Youngstown, that's an additional $1.5 million loss.
On top of that are the governor's plans to expand the EdChoice voucher program and remove the cap on the number of charter and community schools. The voucher program enables students who attend failing schools to instead attend another school that accepts vouchers.
School districts lose money because the state funding follows the student.
But it's even worse than that.
The Youngstown school district's budget loses more than $30 million annually to community schools and vouchers, Johnson explained.
If funding for charter or community schools stays the same or increases while public school districts get slashed, "who pays for all that reduction is the children left in Youngstown public schools," Johnson said.
The state provides per- pupil funding, but that amount is substantially decreased for public school districts based on local property valuation.
There is no local property charge-off for community schools though.
"If you're going to give public schools a reduction, you also should give our direct competition the same reduction — just to make it fair as far as who you're going to take it out on," Johnson said.
"That's the public school children. Ultimately, that's what it is. It's which children are you favoring. We are a great product and we're doing great work."
Lock P. Beachum Sr., Youngstown school board president, said more cuts mean the district will have to continue to be watchful with funds.
"We have to continue doing what we've been doing, making cuts when necessary and reviewing programs that are no longer working..." he said.
"I hope we can prevent any more staff cuts. I'd like to keep the pupil-teacher ratio where it is."
William Bagnola, president of the Youngstown Education Association which represents the city school district's teachers, called the budget bill disappointing.
"I think it's going to cost jobs," Bagnola said.
"It's going to shift the burden back on the local taxpayer. How may times has the [Ohio] Supreme Court said that Ohio's school funding system is overly reliant on property taxes in Ohio?"
As far as Kasich expanding vouchers and removing the cap on charter and community schools, Bagnola said the governor is supporting his friends politically, referring to charter-school operators.
"It's pretty well known that some of his major contributors are charter-school operators," he said.
Boardman schools Superintendent Frank Lazzeri said it's difficult to determine what the impact of the budget proposal will be in that district because the details are fuzzy.
If the tangible property tax isn't reimbursed, though, the district would lose about $4 million.
"That would take 5 mills in voted taxation to offset that," Lazzeri said.
"All the state is doing is shifting the tax burden, just shifting more onto property tax payers."
Schools are facing a lot of uncertainty.
"The state is keeping us up in the air with calamity days, keeping us up in the air with Senate Bill 5 and how that's going to affect us, and they're keeping us up in the air on what the budget is," the Boardman superintendent said.
Stan Watson, Liberty schools superintendent, said the cuts are going to affect the district but it's unclear exactly how.
"There are so many avenues where money comes from to school districts, it takes time to determine which avenues are open and which are closed," he said.
A loss of tangible property tax would mean a roughly $250,000 reduction for Liberty, the superintendent said.
More like this from vindy.com