County prepares for ripple effects
Executive Proposed Budget for FY 2012-13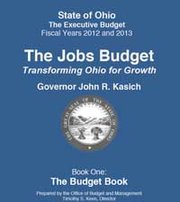 Document
Executive Budget for Fiscal Years 2012 and 2013
YOUNGSTOWN
The Mahoning County government departments that serve the neediest and most vulnerable populations must prepare for the ripple effects of proposed cuts in state funding.
In addition to cuts in the state's local government fund that affect the county's general fund, the departments of Job and Family Services, mental health and developmental disabilities also will be affected by funding reductions proposed by Gov. John Kasich for the state budget biennium beginning July 1.
To take effect, the cuts would have to be approved by the Ohio General Assembly.
The governor's proposed reduction in the major programs of the county's Department of Job and Family Services will average about 10 percent, said Robert E. Bush Jr., director of that county department.
In some cases, the total impact is tripled because of the loss of matching money needed to leverage much larger sums of federal dollars, he said.
"Some reductions at the state level will be addressed through attrition, and we will do the same here," he said, referring to nonreplacement of those who resign or retire.
County JFS and Child Support Enforcement Agency employees who are now on layoff status will remain laid off, Bush said. The county JFS employs 238 people.
Tracy Plouck, state mental health director, told a Tuesday afternoon conference call with the state's local mental health officials, in which Ronald Marian, county mental-health board director, participated, that mental health was treated favorably compared with other state agencies, which averaged 15 percent budget cuts.
The state budget will enable the county mental-health board and its 22 agencies to fulfill their mission, but full details won't be known until after the Ohio Department of Mental Health completes it budget allocation process, Marian said.
"The Mahoning County Board of Developmental Disabilities is expecting cuts in state subsidy in the range of $300,000 to $500,000 per year during the next state budget," said Larry Duck, board superintendent.
Duck said the board is scheduled to receive $2,082,161 from the Ohio Department of Developmental Disabilities for the operation of adult workshops, transportation, case management and community-support services.
An additional $1,245,173 is received from the Ohio Department of Education for operating the Leonard Kirtz School in Austintown. County boards of developmental disabilities have been advised to plan for subsidy cuts of about 10 percent.
In addition to the loss of state subsidy, Duck said the DD board and other property-tax supported agencies will begin losing funding starting in July as a result of the tangible personal property tax — or TPPT — having been eliminated in 2005.
There has been a "hold-harmless" period for the last five years, but with no correction made by the legislature, the local public agencies will see TPPT dollars fully phased out over the next seven years. This source provided $1,662,244 to the local board in 2010 and $1,494,000 this year.
More like this from vindy.com