Mathews schools superintendent resigns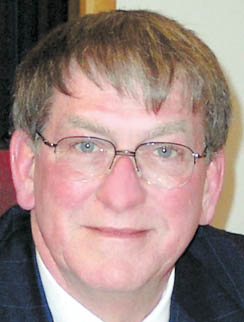 Photo
Mathews Superintendent Lee Seiple
By Jordan Cohen
VIENNA
Long-time Mathews schools Superintendent Lee Seiple resigned Tuesday night, effective July 31. Seiple is under contract till July 31, 2014.
The resignation was not listed on the board of education agenda, but after an executive session of nearly three hours, Seiple emerged and handed out an agenda addition announcing his resignation.
The board voted unanimously in favor of accepting it, but only member Brian Stidham spoke publicly about it.
"I have mixed feelings about this," Stidham said, adding that although he appreciates Seiple's work for the district, "There are various reasons why [the resignation] is on here, and it is his choice to discuss it."
There had been signs that Seiple and the board were occasionally at odds. The most obvious occurred last October when the board voted 3-2 against a pay increase for Stidham, who earns more than $91,000 annually. Board members declined then to discuss their reasons for the vote.
After Tuesday's meeting, Seiple said the board did not demand his resignation, and board members agreed.
"I've been [in education] for 44 years and I think it's time to do this," said Seiple, 67, who was an educator in a number of districts and a superintendent in the Bloomfield-Mesopotamia district before coming to Mathews.
The board also approved Seiple's recommendation to eliminate two full-time teachers, and a part-time special-education instructor, two custodians, a utility employee and eight other part-time positions. Their names will be revealed at the next meeting, April 30.
The move is part of Seiple's plan to eliminate $600,000 in projected deficit spending.
More like this from vindy.com