Education officials study significance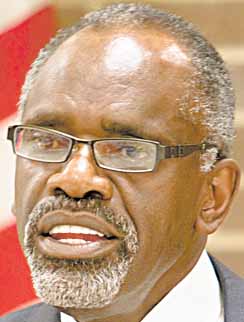 Photo
Youngstown City Schools Superintendent Connie Hathorn

Photo
Poland Superintendent Dr. Robert Zorn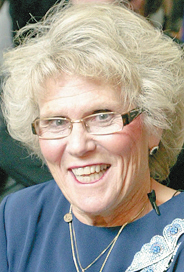 Photo
By Denise Dick
YOUNGSTOWN
School and university officials in Mahoning County remain in limbo regarding the extent that Gov. John Kasich's budget will slice their spending plans.
Kasich released his proposed budget Tuesday that includes a 11.5 percent decrease in K-12 education for fiscal year 2012 and an additional 4.9 percent drop the following year.
Connie Hathorn, Youngstown schools superintendent, said the district is trying to determine what the governor's budget means for Youngstown.
The amount each district will receive will depend upon a school district's tax base.
"A district would get less from state support, the more tax base the community has," said Patrick Gallaway, a spokesman for the Ohio Department of Education.
Poland Superintendent Robert Zorn and Treasurer Donald Stanovcak last week outlined possible reductions if Kasich's budget cut deep, and anticipated losing anywhere from $930,000 to $1.3 million in state funding.
Zorn was awaiting more detail from the state school board in Columbus. Poland has a $24 million budget, and Zorn said he expects the district to take upward of a 23 percent hit, which he said would further complicate May's 4.9-mill emergency levy.
"If you get cut that much from the state," he said. "Even if the levy passes ... you still have to make cuts."
Austintown schools expect a cut of about 5 percent of its total budget. That amounts to a loss of about $2 million, said Superintendent Vince Colaluca.
Part of that $2 million loss comes from predicted phase-out of tangible personal property taxes. The other is federal stimulus money totaling $1.2 million for the district.
"The thing in Austintown is we've watched how we spent every dollar," Colaluca said. "Now we're going to have to stretch it even more and there are not a lot of places to take it from."
For higher education, the total funding for the Ohio Board of Regents will decrease 10.5 percent in 2012, from $2.5 billion in fiscal year 2011 to $2.29 billion in 2012, and increase from there 3.7 percent, or to $2.38 billion in 2013.
The majority of the agency's budget is distributed as subsidy to colleges and universities throughout the state, according to the budget document.
The largest source of state support for public higher education institutions is the State Share of Instruction, which provides general operating support to state-assisted colleges and universities, the budget document says. That line item actually will increase 2.7 percent in 2012 and 0.9 percent in 2013.
Ron Cole, a Youngstown State University spokesman, said the university hasn't yet determined what the state budget's impact will be.
"It's kind of early to determine with any degree of certainty what the budget is going to mean for YSU," he said.
The state budget the last two years included $7 million each year in federal stimulus money. That money is no longer available.
Cynthia Anderson, YSU president, formed a committee last fall to look at ways to raise revenue and to cut costs.
"The committee has received more than 100 suggestions from people on campus, and we're in the process of narrowing those down," the spokesman said.
Kasich's budget also continues the 3.5 percent cap on tuition increase that's in effect this year.
Contributors: Karl Henkel and Kristine Gill