Austintown trustees will vote on placement of radio antenna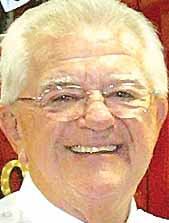 Photo
Austintown Fire Chief Andy Frost Jr.
By Elise Franco
AUSTINTOWN
Dominion East Ohio has offered the township access to its privately owned water tower so that the fire department's backup radio system has proper coverage.
The trustees will vote in special session at noon Friday to approve a contract between the township and Dominion that will allow the fire department to place a radio antenna on a water tower that sits just behind the fire station on state Route 46, said Trustee Jim Davis.
Fire Chief Andy Frost Jr. said the department is operating on the backup high-band radios while the 800-MHz frequency system is rebanded. This means the frequencies will be moved to reduce the chance of interference between public-safety services and cellular services.
The antenna for the high-band system currently is on a tower by the police station, only 80 feet in the air.
"When the trucks get to certain outskirts, they're unable to communicate to dispatch," he said.
Frost said the antenna will be 180 feet in the air, which will give the fire department the coverage it needs.
Davis said the tower's location, and Dominion's willingness to pay for heating and cooling costs, make the deal an easy one for the township. The antenna equipment will be housed at the base of the water tower with the water-tower controls.
Austintown will be responsible only for the purchase and installation of the equipment — about $3,200.
"They've seen the negotiations we were having and that we kept hitting these dead ends, and they said they wanted to do it as a good-faith community effort," Davis said.
The township previously discussed placing the antenna on a tower in the city of Canfield, but Frost said a study showed that the frequency would interfere with the Canfield Police Department's frequency. They also discussed using the Youngstown-owned water tower on Kirk Road, but Mayor Jay Williams previously said it wasn't possible due to security concerns.
Frost said he expects the antenna to be installed in the next two to three weeks.
More like this from vindy.com