Parking proposal 'is not dead'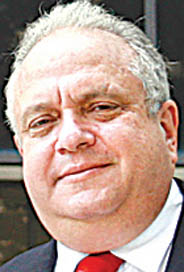 Photo
YOUNGSTOWN
City council's decision to wait on amending a parking contract means several VXI Global Solutions employees have a longer walk to work.
The city has a contract with USA Parking Systems Inc. for the latter to provide 250 spots at its Plaza Parking Deck, 16 N. Champion St., for VXI workers at a cost to the city of $5,000 a month.
Because of VXI's expansion at the city-owned 20 Federal Place from about 500 to 1,100 employees, the city's administration came to a tentative deal in January with USA to double the number of spots and the monthly cost of the contract. VXI is an inbound customer-care call center.
As part of VXI's deal to come downtown and then expand, the city agreed to provide free parking to the company's workers.
Council decided last month to not approve the amended USA contract with members saying they had questions on the agreement including the structural quality of the parking deck and the amount of improvement work done to the facility.
The proposal also initially had incorrect financial figures, they said.
"We had questions about how VXI cars are counted," said Councilman DeMaine Kitchen, D-2nd. "We also want to see if [the deck is] a solid structure. [The proposal is] not dead and council hasn't rejected it. We want more information."
Lou Frangos, president of USA Parking, said he's been "overly patient with all the city's delays," and after no movement from Youngstown government officials, the company restricted VXI employee parking spots at the deck to 250 on Monday.
The city opened up free parking spots at the Covelli Centre, which it owns, adding more of a walk for VXI workers to get to their office at 20 W. Federal St.
If those workers want to park at the deck, the cost is $4.25 a day.
Frangos said he deeply discounted parking spots at the deck for VXI through his agreement with the city.
Frangos receives $20 a month for each of the 250 parking spaces for VXI employees in a lot with spots that cost $35 to $80 a month.
He wants the city to pay him for VXI employees using the additional parking spaces going back to January; something city administrators say they'll do.
"They've been parking 150 extra cars and [the deck's condition] is obviously OK," Frangos said. "Now that I want to be paid, they're bringing up building issues. It's very frustrating. I find it a little disingenuous they're doing this now. If you don't want to use the garage, no one's got a gun to their heads. They can park elsewhere."
Frangos said he's invested more than $1.3 million in improvements to the deck.
Though Frangos is willing to work with the city, he said he's losing patience with the city.
T. Sharon Woodberry, the city's economic development director, said the city and Frangos are "making progress," and this is a "short-term issue."
Mayor Jay Williams also said he was hopeful the issue would be resolved soon.
VXI officials in Youngstown couldn't be reached Monday by The Vindicator to comment.
More like this from vindy.com