---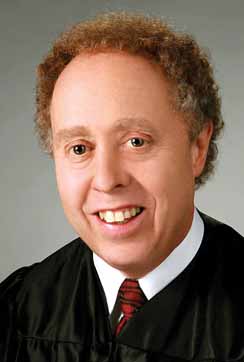 Photo
Mahoning County Probate Court Judge Mark Belinky
YOUNGSTOWN
The Mahoning Valley operations of Children's Hospital Medical Center of Akron in Boardman will become the beneficiary of money three sisters had left in their wills to Tod Children's Hospital, a judge has ruled.
Mahoning County Probate Judge Mark Belinky made the ruling Monday concerning funds left by Josephine Mary Kikel, Jenny R. Kikel and Angela V. Kikel, all of Boardman.
That estate, now worth about $16 million, was to be divided evenly in annual distributions between Tod and St. Elizabeth Health Center after the Dec. 28, 1998, death of Angela V. Kikel, the last surviving sister.
Before Forum Health, which had operated Tod, filed for Chapter 11 bankruptcy, Butler Wick Trust Co. petitioned the probate court in July 2008 to redirect the Kikel money from Tod to another Mahoning Valley health-care institution primarily serving children.
Butler Wick, which later was acquired by Farmers Trust Co., said it was unable to administer the Kikel Trust as intended after Tod closed July 1, 2007.
Forum Health initially said it still was entitled to the Kikel money, but, after Forum was sold last fall to the Tennessee-based for-profit Community Health Systems, Forum relinquished its claim to the funds.
Farmers and Forum proposed to resolve the case without a trial by establishing a board of trustees to distribute the money that had been designated for Tod to children's health services in conformity with the Kikels' intent.
The Akron-based hospital opposed that proposal, however, and Judge Belinky conducted a trial in February, saying a trial would be the only method of ascertaining the Kikels' intent.
"Children's Hospital Medical Center of Akron has made a strong and compelling case that it should be substituted for Tod" because it provides similar services, Judge Belinky ruled.
Judge Belinky ordered the Akron-based institution, which bought Beeghly Medical Park in Boardman from Forum, to provide Farmers a written, sworn statement concerning how it is using the Kikel funds it receives.
That statement must verify the money is being spent in the Mahoning Valley, not in Akron or elsewhere, the judge ordered.
William Considine, chief executive officer of the Akron-based hospital, testified in the trial that his institution has established safeguards to guarantee that money donated or received in the Valley remain in the Valley.