NPR chief resigns in wake of criticism of tea party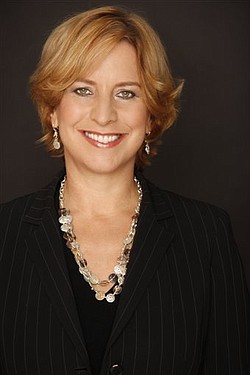 AP

Photo
This 2008 file photo provided by National Public Radio shows Vivian Schiller. NPR says CEO Vivian Schiller resigns in aftermath of fundraiser's remarks on hidden video.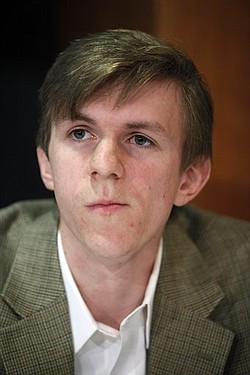 AP

Photo
In a Wednesday, Oct. 21, 2009, file photo, James O'Keefe attends a news conference at the National Press Club in Washington. A National Public Radio executive blasts the tea party movement as "racist" and "xenophobic" and says NPR would be better off without federal funding in a hidden-camera video released Tuesday, March 8, 2011, by O'Keefe.
Associated Press
WASHINGTON
NPR's president and CEO resigned Wednesday in an effort to limit the damage from hidden-camera footage of a fellow executive deriding the tea-party movement as "seriously racist." Conservatives called the video proof that the network is biased and undeserving of federal funds.
NPR's board had pushed for the resignation of Vivian Schiller, whom conservatives also criticized in October for firing analyst Juan Williams over comments he made about Muslims. She was not in the video, which was posted Tuesday by a conservative activist, but she told The Associated Press that staying on would only hurt NPR's fight for federal money.
The video showed two conservative activists posing as members of a fake Muslim group at a lunch meeting with NPR's top fundraiser, Ron Schiller, who is not related to Vivian Schiller, and who also resigned. The men offered NPR a $5 million donation and engaged in a wide-ranging discussion about tea-party Republicans, pro-Israel bias in the media and anti-intellectualism.
"The current Republican Party is not really the Republican Party. It's been hijacked by this group that is ... not just Islamophobic but, really, xenophobic," Ron Schiller said in the video, referring to the tea-party movement. "They believe in sort of white, middle America, gun-toting — it's scary. They're seriously racist, racist people."
He also said NPR "would be better off in the long run without federal funding." That was a point many Republicans are more than willing to concede.
Last month, when the House voted to eliminate funding for the Corporation for Public Broadcasting, which provides money to public radio and television stations, no Republicans stepped forward to defend it. Sen. Jim DeMint, a South Carolina Republican, introduced similar legislation in the Senate last week.
Similar efforts to strip funding from public broadcasting in 2005 and in the 1990s were unsuccessful, but DeMint's spokesman Wesley Denton said, "I don't expect the vote to be the same as it has in the past."
More like this from vindy.com