Man gets 5 years for shooting 2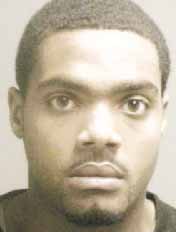 Photo
YOUNGSTOWN
A city man will spend five years in prison for shooting two people on the South Side in 2009 while participating in gang activity.
Wayne Kerns, 20, of Volney Road, appeared Wednesday before Judge John Durkin of Mahoning County Common Pleas Court for sentencing on two counts of felonious assault, each with gang specifications. Kerns had reached a plea agreement with prosecutors in late January.
Jennifer McLaughlin, an assistant county prosecutor, told the court Kerns has been free on bond, but has been charged with misdemeanor possession of marijuana while waiting on resolution of the felonious-assault charges.
McLaughlin said prosecutors have photos of Kerns and other men using gang signs and other activity associated with the gang.
She recommended a five-year sentence for Kerns.
Atty. Mark Lavelle, representing Kerns, told the court he was frustrated with his client because of the new marijuana charge lodged against him.
He said Kerns was off to a good start after his felonious-assault arrest, but then began to slip and even came to the attorney's office high on marijuana.
Lavelle told the judge he would be happy if the court would be kind enough to adopt the prosecutor's recommendation without any additional time.
Kerns apologized to the court and asked for leniency.
He told the judge he was sorry for wasting the courts time on something so "petty."
Judge Durkin, before passing sentence, reminded Kerns of how serious the charges against him are.
"This is far from petty," the judge said.
"This is a case where two people could have died. You are lucky they survived."
The judge sentenced Kerns to four years in prison on the felonious assault charges and an additional one year in prison for the gang specifications.
According to Vindicator files, Sherrick Jackson, 20, of East Judson Avenue, was shot in the neck while in the front yard of an East Judson home. John Mitchell, 27, no address given, was shot in his left leg while in a sport utility vehicle in the driveway of the same address. Both men survived their injuries.
A woman who lives at the house told officers the shooting was gang-related, reports said.
Several shots were fired at the house from two vehicles. When officers arrived, they found a maroon 1998 Buick in the street with all four doors open and keys in the ignition.
The woman told officers the other vehicle, a red Pontiac Bonneville, fled the area, and the occupants of the Buick fled on foot.
While officers were at the site, Kerns was approached by about 20 people from East Judson who were calling him one of the shooters.