Trumbull commissioners approve water-rate increase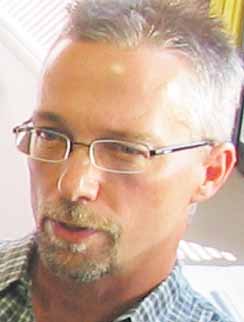 Photo
Rex Fee, executive director of the Trumbull County Sanitary Engineer's Office
By Ed Runyan
WARREN
Trumbull County commissioners have approved a water-rate increase for 3,350 water customers in the Southeast Water District in Brookfield and Vienna townships and parts of Hubbard and Howland townships.
The first increase is the largest — about $5.35 more per month starting with bills issued after Friday for a customer using an average amount of 5,000 gallons of water per month.
Part of that increase is a new fee of $2 per month, to be shown separately on a customer's bill, called the Replacement Improvement Fee, which pays for replacement of failing sanitary sewers and other improvements in the sewage-collection system.
All county water customers started paying the RIF within the past couple of years.
Rex Fee, executive director of the Trumbull County Sanitary Engineer's Office, said the water-rate increase is needed to offset the price increase charged by the city of Niles, which supplies the water used in the Southeast District.
Niles recently increased its cost to the county by 67 cents per thousand gallons, Fee said. The last price increase for the Southeast Water District was in 2008.
The Mahoning Valley Sanitary District has indicated its price to Niles will rise by 3.5 percent in 2011, 9.9 percent in 2012 and 6.7 percent in 2013, Fee said.
In other business, commissioners approved advertising for bids for repaving two roads with Ohio Public Works Commission funds.
The two projects will cost about $1 million, said Gary Shaffer, of the Trumbull County Engineer's office. Work is expected to be complete by early summer, he said.
One of the roads is Champion Avenue in Champion Township, known as Johnson Plank Road in Bazetta Township, from State Road to Bazetta Road.
The other is North Leavitt Road from State Road to Parkman Road.
Sixty-nine percent of the funding comes from the state, with the rest coming from county engineer funds, Shaffer said.
More like this from vindy.com