'Most wanted' federal fugitive arrested in Youngstown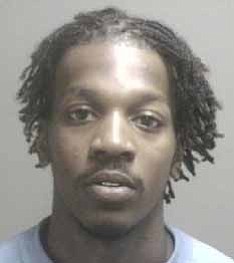 Photo
By WILLIAM K. ALCORN
alcorn@vindy.com
YOUNGSTOWN
A fugitive on the most-wanted list of the U.S. Marshals Service in Northern Ohio was arrested at 3 p.m. Wednesday by members of the Mahoning Valley Violent Crimes Task Force.
Thomas E. Nickerson, 23, was captured after a foot pursuit at a house at 376 E. Boston Ave. He surrendered after being warned by task force members that a police dog would be sent into the house to find him.
A task force spokesman said Nickerson was spotted in a car by police, who followed him to the Boston address.
Nickerson, held overnight in the Mahoning County jail, is charged with parole violations of burglary and receiving stolen property, felonious assault, aggravated robbery and possession of weapons under disability, the task force spokesman said.
Nickerson was expected to be arraigned in Youngstown Municipal Court today.
The task force, an FBI Safe Streets Task Force, was established in 1992 to address violent crime in the Mahoning Valley. The task force combines resources from federal, state, and local law enforcement agencies.
More like this from vindy.com