Trooper enters diversion program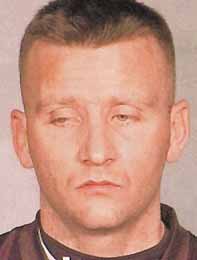 Photo
CANFIELD
A trooper from the Canfield post of the Ohio State Highway Patrol has entered a diversion program after his January arrest at a Cleveland Browns game.
Jason R. Fantone, 34, of Austintown was charged with vandalism and aggravated disorderly conduct Jan. 2 but will have his record expunged after six months to a year in the program.
Ryan Miday, spokesman for the Cuyahoga County Prosecutor's office, said Fantone will pay a monthly fee of $59.33 to the Cleveland Browns in restitution after doing $652 in damage to a cell where he was held.
Miday said the diversion program is for first-time offenders charged with nonviolent and nondrug-related offenses and requires that participants report regularly to a probation officer, complete 50 hours of community service, undergo drug testing if required and pay court costs and restitution to all victims.
Mahoning County Sheriff deputies working at the football game arrested Fantone after he was accused of heckling two officers by throwing peanuts at them and shouting obscenities. Officers confronted Fantone who became belligerent and refused to comply with orders.
Officers reported that Fantone was intoxicated and kicked the steel door of his holding cell so hard that he forced it open. He kicked the door again after officers closed it, breaking the latch. Fantone was charged with vandalism, and because the damage to his cell exceeded $500, that charge is a felony.
Fantone appeared in court Feb. 24 when he was released on $1,000 bond and allowed to enter the diversion program, according to Cuyahoga County court records.
He joined the Canfield post of the Ohio State Highway Patrol in 2004 and was named Trooper of the Year for the Canfield post in 2008.
He was placed on paid administrative leave after the arrest.