Chavis-Lysowski wedding to be at Myrtle Beach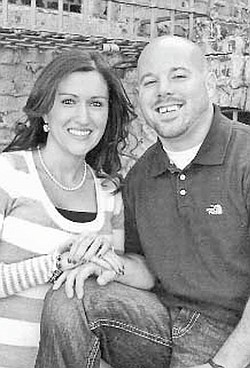 Photo
Rebecca Chavis and Sean Lysowski
CONWAY, S.C.
Gilbert and Hazel Chavis of Conway, S.C., are announcing the engagement of their daughter, Rebecca Chavis of Myrtle Beach, S.C., and Sean Lysowski, also of Myrtle Beach.
Parents of the future groom are Dean and Barb Lysowski of Boardman.
Sands Ocean Club and Resort in Myrtle Beach has been chosen by the couple for their 12:30 p.m. June 10 wedding and reception. Invitations will be issued for both.
Miss Chavis graduated from Coastal Carolina University with a degree in early childhood education. She is employed by Horry County Schools as a second-grade teacher at Myrtle Beach Elementary School.
Mr. Lysowski is a special educator at Myrtle Beach Elementary School and a varsity baseball coach at Myrtle Beach High School. He holds degrees in elementary education and special education from Gannon University.
More like this from vindy.com