Karsh-Narducci wedding plans are announced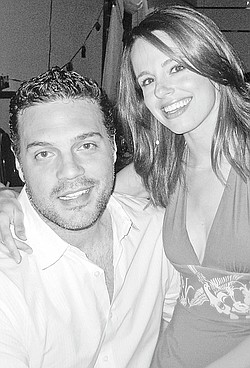 Photo
Michael Narducci and Mimi Karsh
HUBBARD
Mimi Karsh and Michael Narducci, both of Los Angeles, are engaged, his parents announce.
He is the son of Carmen and Mary Narducci of Hubbard, and she is the daughter of Howard and Janice Karsh of Summerlin, Nev.
The couple's wedding will take place in May at the Smoke Tree Ranch in Palm Springs, Calif. A postnuptial reception will take place at The Lake Club in Poland.
The bride-elect earned a degree in theater arts at the University of California, Los Angeles. She is employed as a choreographer and dance teacher in Los Angeles.
The prospective groom graduated from Harvard University with a degree in psychology and earned a master's degree in creative writing at the University of Virginia.
He is employed by Warner Brothers in Los Angeles as a television writer.
More like this from vindy.com