Author: Fast food equals obesity, illness, animal cruelty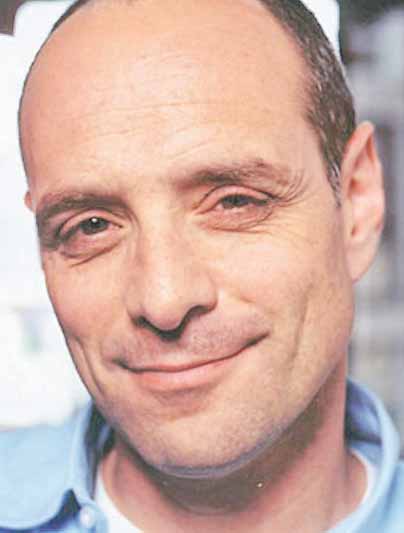 Photo
ASSOCIATED PRESS
By Sean Barron
YOUNGSTOWN
If more people were aware of where their fast food comes from and how it's produced, they would likely think twice before ordering that Big Mac or Whopper, an investigative journalist, author and filmmaker says.
The fast-food industry has transformed what we eat, where we eat and what we look like, Eric Schlosser said during a free lecture Wednesday at Edward W. Powers Auditorium. The author of the 2001 New York Times best-selling book "Fast Food Nation" that also was a 2006 feature film explained the harm the fast-food business and industrial agriculture system have caused in the United States during the last 40 years. His presentation was part of Youngstown State University's Skeggs Lecture Series.
McDonald's, which started in the mid-1950s, has always relied heavily on unskilled, low-wage workers who are easily expendable, and has stressed conformity, speed, uniformity and cheapness, he said. It wasn't long before McDonald's dominated the food industry, operating about 30,000 restaurants worldwide.
Much of the beef the fast-food giants buy comes from factory farms and feedlots, where cattle and hogs are given human-growth hormones, steroids and antibiotics, and forced to live in deplorable conditions, he said. The animals also produce about 3 trillion tons of waste annually in the U.S., contributing greatly to contamination of many lakes, streams, rivers and tributaries.
"In my view, it's animal cruelty on a massive, systematic scale," he said of the typical factory farm.
Despite technological advances and more safety regulations, the past 40 years has seen an increase in food-borne illnesses, especially in children and the elderly, largely because many animals carry diseases that infect some of the beef fast-food restaurants buy, he said.
And as the industry focused more on profits, many slaughterhouses have decreased their wages and benefits and hired immigrants for low pay, leading to a dramatic increase in injuries and safety and health violations.
At the same time, fast-food eateries have contributed to this country's obesity rate and incidence of diabetes, he said, noting that roughly two-thirds of adults are overweight or obese, and obesity has doubled and tripled in preschool children and youngsters age 6 to 11, respectively. Cartoon characters, famous athletes, popular movies and toys entice kids to eat foods high in calories, sugar and fat, and the resulting weight problems often lead to clinical depression and other difficulties, he said.
"We live in a culture that worships thinness, but [promotes] promoting obesity," he added.
Schlosser urged his audience to get behind safe working conditions, affordable foods, sustainable agriculture and living wages, supporting organizations such as Grow Youngstown, as well as local farmers. "If everyone does something, things will change," he said.