Woman pleads innocent in death of pedestrian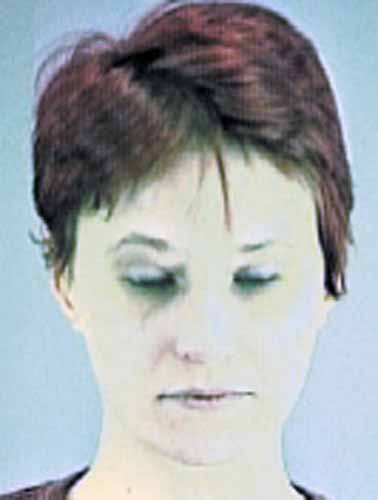 Photo
By Ed Runyan
WARREN
A 30-year-old Mecca Township woman pleaded innocent Tuesday to three charges related to the death of pedestrian Luke Macaluso of Leavittsburg on June 25, 2010, on Center of the World South Road.
Brandy L. Schneider of Geauga Portage Easterly Road was secretly indicted last week by a Trumbull County grand jury on charges of aggravated vehicular homicide, failure to stop after an accident and tampering with evidence.
The aggravated vehicular homicide charge accuses her of having been under the influence of alcohol or drugs at the time of the accident.
She's accused of killing Macaluso, 19, of Center of the World South Road, by hitting him with her car as he walked south on that road at about 1 a.m.
Macaluso, a freshman at the University of Akron who was home for the summer, was pronounced dead at the scene after being thrown about 20 feet by the impact. Macaluso was walking with his girlfriend, Brittany Russell, 18, of Warren, at the time of the accident. Russell was not injured.
The accident happened near a railroad crossing just south of state Route 5 in Braceville Township, about a mile east of the Ohio Turnpike.
If convicted of the charges, Schneider could get up to 18 years in prison.
Schneider was arraigned Tuesday before Judge W. Wyatt McKay of Trumbull County Common Pleas Court. Judge McKay set her bond at $15,000.
Schneider's indictment followed an investigation by the Ohio State Highway Patrol, including a reconstruction of the accident scene.
Within a week of the accident, the highway patrol said it had possession of the vehicle it believed was involved in the accident and was sending it to Columbus for analysis.
Investigators said they had interviewed the driver they thought had hit Macaluso, but they declined to identify the person.
Russell told investigators she was walking in the grass beside Macaluso, and Macaluso was on the pavement, his right foot on the white line on the right side of the roadway, when a vehicle hit him from behind.
The vehicle left the scene after the accident.
A 2009 LaBrae High School graduate, Macaluso enjoyed weight-lifting and was a lineman on the LaBrae High School football team, earning all-league honors his junior and senior years.
His MySpace page on the Internet said he liked working out, writing and artistic pursuits such as drawing and painting.
More like this from vindy.com