2 suspects in shooting near YSU return to court, face trial April 4

Photo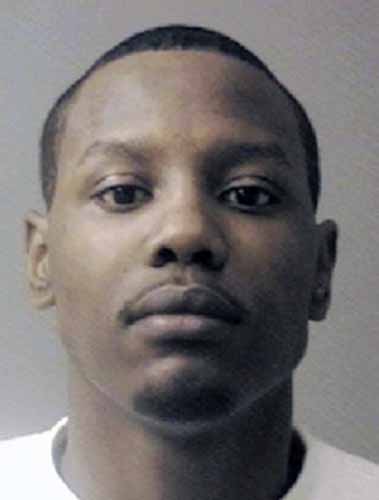 Photo
YOUNGSTOWN
Two of the six men accused in the shooting near Youngstown State University that brought a national spotlight to the area appeared for more hearings in Mahoning County Common Pleas Court.
The Feb. 6 shootings at a house party on Indiana Avenue just north of campus left Jamail Johnson, a 25-year-old YSU student, dead, and 11 others wounded.
Mark E. Jones, 20, of Cambridge Avenue, appeared Tuesday before Magistrate Dominic DeLaurentis for arraignment on charges of murder by way of complicity, felonious assault and shooting into a building.
Accompanied by his attorney Thomas Zena, he pleaded not guilty to all charges against him.
Jones' case was assigned to Judge John M. Durkin of Mahoning County Common Pleas Court. He remains jailed on a $1 million bond, but Zena said he will address the issue of bond with the court at a later date.
Jamelle Jackson, 18, of West Boston Avenue, also appeared before the magistrate. Jackson originally had been indicted on charges of carrying concealed weapons, tampering with evidence and obstructing justice, but murder and felonious assault charges have been filed against him since.
Jackson has been in the county jail on a $150,000 bond. Jennifer McLaughlin, an assistant county prosecutor, said she plans to file a motion asking that the bond be increased in light of the new charges.
The two men, along with co-defendants Columbus Jones Jr., 22, of Cambridge Avenue, brother of Mark Jones; Brandon Carter, 22, of East Ravenwood Avenue; and Demetrius Wright, 20, of West Avondale Avenue, have trial dates set for April 4.
The Jones brothers and Jackson are the only three people charged with the actual shooting. Columbus Jones is charged with murder, felonious assault and shooting into a habitation.
Wright is charged with carrying a concealed weapon. Carter faces a felony charge of obstruction of justice.
Braylon Rogers, 19, of East Lucius Avenue, initially was charged with aggravated murder and 11 counts of felonious assault, but those charges were dismissed when he pleaded guilty Feb. 14 to a felony charge of illegal possession of a firearm.
He will be sentenced for that crime at a later date. He also has promised to testify against the others.
More like this from vindy.com