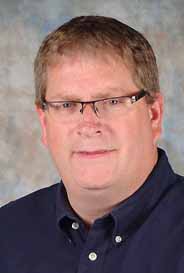 Photo
Boardman Township Trustee Brad Calhoun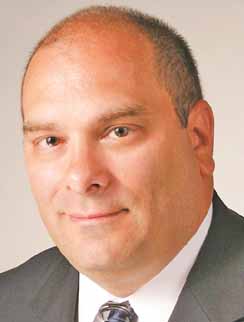 Photo
Boardman Township Trustee Larry Moliterno
OPTIONS INCLUDE POSSIBLE SPECIAL ELECTION IN AUGUST
BOARDMAN
Township trustees voted unanimously to take a 3.85-mill, five-year additional police levy off the May ballot at their Monday meeting.
Trustees said they would continue discussing levy options that include a possible special election in August.
Trustee Brad Calhoun said the reasons for removing the police levy were to:
Receive the state budget this year and see what cuts have been made to local governments.
Increase the time to inform the public about a levy, should one be put on an upcoming ballot.
Continue to explore other funding options, such as changing state law to allow a township to collect a sales tax.
Although the discussion at Monday's meeting was heated at times among the 40 or so residents who attended, everyone agreed that the township government needs to be more transparent and needs more police officers.
"You're 100 percent right. We've not done a good job communicating," said Trustee Larry Moliterno.
Longtime Boardman resident and businessman Ed Aey summed up many of the public comments near the end of the two-hour meeting.
"We need more policemen. The police department has functioned within its budget, and they haven't gone over. That's something to be applauded," said Ed Aey, adding, "I'm still sour about the 2.2-mill."
Aey was referring to a 2.2-mill police and fire levy approved by voters in 2008. Fiscal Officer William D. Leicht and Moliterno said that overtime costs and bringing back staff who were laid off before the township began collecting revenue from the levy contributed to budget difficulties.
"We all want the same things. We want government to be smarter, more efficient, and we want to keep the community safe," Moliterno said.
In other business, nearly nine months after receiving a federal police grant, two new officers became part of the Boardman department.
Leicht swore in Chad Doran and Bryan Butto, both of whom have prior experience on police forces. The first three years of the officers' salaries will be paid for by a one-time $413,148 federal grant. One condition of the grant is that the township pay for their fourth year. A starting officer is paid $16 per hour, or about $33,000 annually, plus benefits.
Doran and Butto replace the two officers who have retired since last fall, bringing the number of officers to 47.
More like this from vindy.com