Greatest Golfer | Week 8

Video
Greatest Golfer | Jonah on Squaw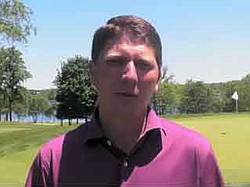 Video
There's a new 19th hole at Squaw Creek as they've just finished a mega expansion of the terrace that will have you thinking resort-level retreat.
It's a perfect view for those finishing the course's 18th hole.
Topping out at 200 yards, this lush par 3 is simply a great way to round out your day.
A fantastic lake taunts every tee shot. And the placement of the green just beyond the water's edge gives you the all-carry trepidation of an island green.
The green itself is a two-tiered tester. You'll need deft club selection off the tee to ensure you get to the proper tier.