In Focus: 7-Up Summerfest Spectacular
In Focus: 7-Up Summerfest Spectacular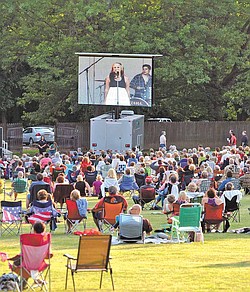 Gallery
PHOTOS AND STORY BY Rami Daud
Summer means a lot of things to different people. For some, it's a time to swap their long pants for shorts.
For others, it's about family and friends, sometimes gathered around a barbecue and hopefully a cool body of water.
For fans of live music though, summer is a very special time of year.
From the Bonaroo Music Festival in Manchester, Tenn., to Pitchfork and Lollapalooza in Chicago and the self-proclaimed World's Largest Music Festival, Summerfest in Milwaukee, many large U.S. cities host some of the biggest acts in the world.
Here in the Mahoning Valley, our own rising star, country performer Sarah Turner, a Boardman native, kicked off the local summer music season after spending some time in Nashville playing at the Cadillac Ranch on June 8. She performed at the Judge Morley Pavilion Wednesday for the 7-Up Summerfest Spectacular.
Each week of the summer through Aug. 31, the Morley Pavilion in the Mill Creek MetroParks will host acts spanning the musical spectrum, from polka to Motown to show tunes.
The Canfield Community Concert Band will be playing Wednesday. The last show of the season, featuring jazz musician Michael Austin, is Aug. 31. Also playing the festival are street-percussion and African drumming group HeartBEAT Afrika on Aug. 3 and YES tribute band Going for the One on July 20.