Blaney relishes bright spots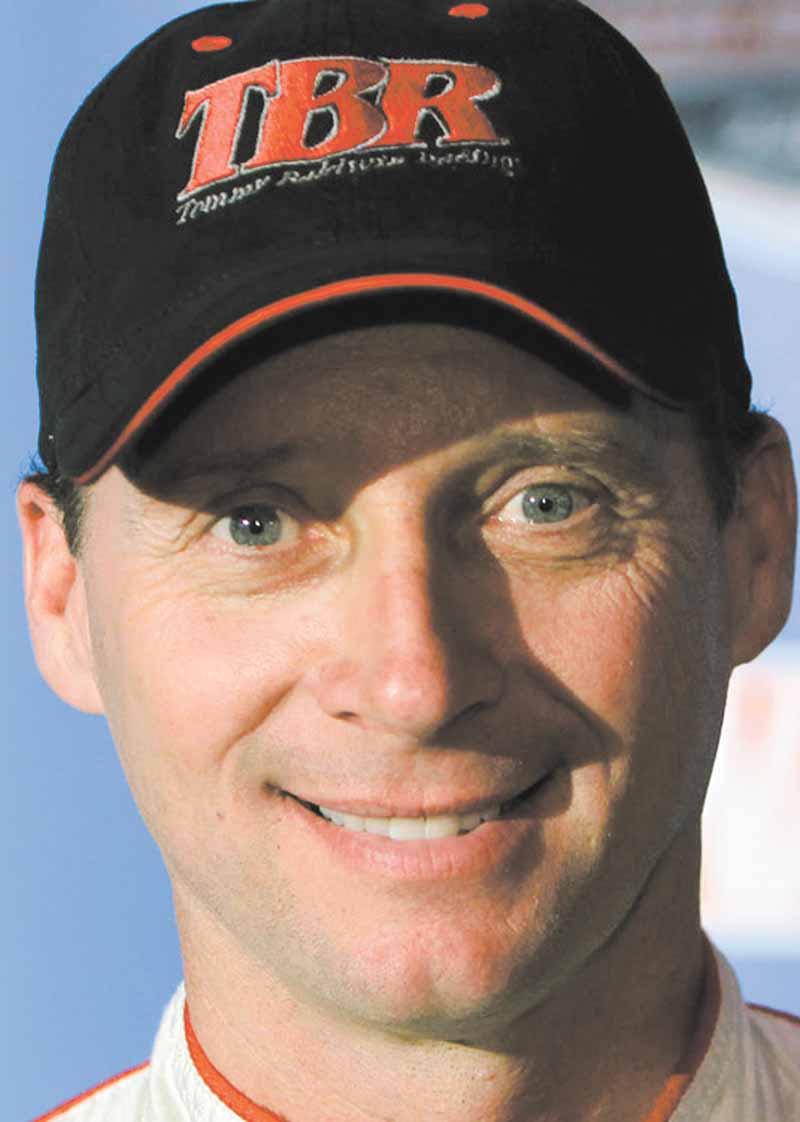 Photo
ASSOCIATED PRESS
"It's been better than expected."
Those words from Dave Blaney are an encouraging sign that the Hartford native remains viable in NASCAR's Sprint Cup Series at age 48.
Blaney's highlight so far was his 21-lap lead and near-victory at the Aaron's 499 race at Talladega in mid-April.
With about three laps to go and his No. 36 Chevrolet being drafted by Kurt Busch, Blaney's car spun out and he finished 27th.
"We had a few bright spots," Blaney said of that race and Daytona as well.
"We had really good cars [at Talladega and Daytona] and, at Richmond, a short-track race, we had a very competitive car," he said of a 13th-place finish in the Crown Royal presents the Matthew and Daniel Hansen 400.
"Others, especially the mile-and-a-half, we haven't got a really good combination just yet. We haven't had much speed in the mile-and-half-type tracks, but, we're getting there."
Blaney's car has a primary sponsore for 33 of the season's 36 races, more than he or owner Tommy Baldwin anticipated.
"Hopefully, we'll have those other three races sponsored by the time they roll around," said Blaney. "They're constantly working on that. It has been huge for us getting Golden Corral to come on board and it's been great getting Accell [Construction] and Big Red [soft drinks] and all of them.
"When we went to Daytona [in February], I don't think we had any of them locked in, but it happened pretty quick with all of them."
Big Red is going to be on the 36 car a few times.
"They've done a good job raising some money to keep us racing," said Blaney, who initially anticipated only 16 full races.
"I think we're set to run them all because of the sponsorship help he's [Baldwin] gotten so far. I can't say for sure that we're going to race them, but we're really close to having the whole season full."
Blaney appreciates the opportunities.
"It feels awfully good to be racing although some days we're pretty competitive and some days we're not," he said. "Still, you've got something to build on every week.
"You go through the race, go through the pit stops, go through the adjustments and you learn and go forward, that's what it's all about. It's been fun so far."
Blaney feels comfortable with Baldwin and his team.
"I think we know what to expect out of each other and I've known almost all the guys [at the shop] from working with them before, somewhere at some point," he said. "It's a small team, but the quality of crew is really good. That part's fine. It just takes a lot of money to be able to run these cars and run them competitively. That's what we're sneaking up on, as we get more and more sponsor help, so that's the good side."
Baldwin may be using another driver for an upcoming race at Sonoma (June 26), but Blaney is uncertain of the plans.
"That's a road course race and Ron Fellows is a really good road-course driver. I'm not sure if we're going to run two cars and he's going to run one. I just don't know yet, whether he's going to be in another car or in my car."