Sherrod Brown: Debt default would devastate Ohioans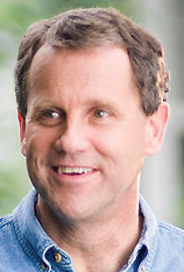 Photo
U.S. Senator Sherrod Brown (D-Avon)
By Karl Henkel and William K. Alcorn
news@vindy.com
YOUNGSTOWN
The deadline for the U.S. to raise its debt ceiling is nearing, and that worries U.S. Sen. Sherrod Brown.
Brown, a Democrat from Avon, said a potential "unnecessary" default would be devastating to Ohioans, who receive billions of dollars in federal aid for programs like Social Security.
The Senate has less than a week before the U.S. would default on its loan obligations.
"I don't think we know for sure what Aug. 3 would be like," said Brown, referring to the day after the U.S. reaches its borrowing limit of $14.3 trillion. "It'd be unprecedented and unnecessary."
On that day, Brown said the U.S. would take in $10 billion and spend $40 billion, which is why the Democrats have pressed to come to an agreement as soon as possible.
At that point, federal funding for programs such as Social Security, Medicare and Medicaid would be at risk, Brown said, with no guarantee those payments would be made.
President Barack Obama has said funding for Social Security checks, many of which are scheduled for delivery on Aug. 3, may not be available if an agreement is not reached.
That could affect millions statewide, according to a report Brown released Wednesday detailing the effects on each county in Ohio should the U.S. default.
The Mahoning Valley receives more than $5 billion annually in federal dollars, including more than $2 billion for retirement and disability.
"The default is too important for us to play games with," Brown said. "This isn't my alarmist thinking. Default should be unimaginable."
LOCAL FEARS
The thought of default and its effects have some feeling uneasy.
The Warren Social Security office is receiving a steady stream of calls from seniors concerned about their checks.
On the ground locally, social workers at SCOPE of Trumbull County, a senior center in Warren, are telling worried seniors to not panic, said Janet Schweitzer, executive director.
Clients want to know what to do if they don't get their check, said Robert Wissinger, licensed social worker.
"I try to ease their concern by telling them that most likely the government will step up and the checks will go out as usual," he said.
But, Wissinger said, if the checks are held up he tells them to call SCOPE and other social service agencies and seek help.
Many people took a hit when private pensions started disappearing and now they are worried about Social Security. It's kind of a snowball effect, said Debbie Zador, a registered nurse and prescription assistance coordinator at SCOPE.
"The bigger impact could be on the extended family in situations where seniors are caring for children and grandchildren because of the economy," Zador said. "Sometimes that Social Security check is the only family income."
A lot of people on Social Security are able to take care of themselves and their homes and are more angry at the government than anything else, Wissinger said.
But he said there are a lot of nervous older people with health and transportation problems.
"They are struggling and worry that this would be the straw that breaks the camel's back," Wissinger said.
HIGHER INTEREST RATES
A default would affect more than just Social Security.
Brown said the default would be a "permanent tax hike on all Americans" — comparing it to the Republicans' steadfast approach of no tax increases — because the country's AAA credit rating would be downgraded and therefore result in inclining interest rates.
Robert Gardner, CPA and financial adviser with Stifel, Nicolaus & Co. Inc., Butler Wick Division in Canfield, said interest rates would rise, but would be based on the magnitude of the credit rating reduction.
"A downgrade to AA may be unavoidable even with an agreement," Gardner said. "The lower AA rating is still considered 'very strong' and available alternatives have experienced similar pain over the last few years. I feel rates would rise more gradually over time rather than significantly in the short term."
John Gulas, president and CEO of Farmers National Banc Corp., said the panic hasn't started among customers of Farmers National Bank.
"We're not seeing a lot of panic," Gulas said. "People just aren't sure what the results are going to be."
Gulas reminded customers that deposits are protected by the Federal Deposit Insurance Corporation.
DEBATE OVER PLANS
Brown said there are a couple of scenarios to avoid a potential financial crisis, including raising of the debt ceiling, something that has been done 39 times since 1980.
Many debt ceiling increases last less than a year, but Brown said he would not vote for the GOP-led effort to raise the debt ceiling for six months.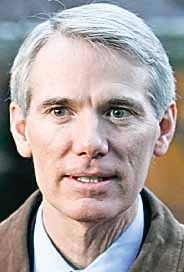 Photo
AP
"I cant believe [Speaker of the House] John Boehner [R-West Chester] is going to be that irresponsible that he wants to put America through this again in six months," Brown said. "This is a radical step to try and stop this president from protecting this economy."
The latest plan, courtesy of Sen. Harry Reid, a Democrat from Nevada, would cut the deficit by $2.2 trillion over the next decade, falling short of the Republican target of $2.7 trillion.
Ohio's other senator, Rob Portman, a Republican from Terrace Park, said Wednesday that the Reid plan could be one both sides of the aisle could work with.
"I think Republicans are pleased that it doesn't have tax increases," Portman told Bloomberg News TV on Wednesday. "Our economy right now, as weak as it is, couldn't handle the burden of additional taxation."
Portman did say the plan includes spending cuts that "don't seem to be credible and meaningful."