Pete Mollica: A man with a zest for life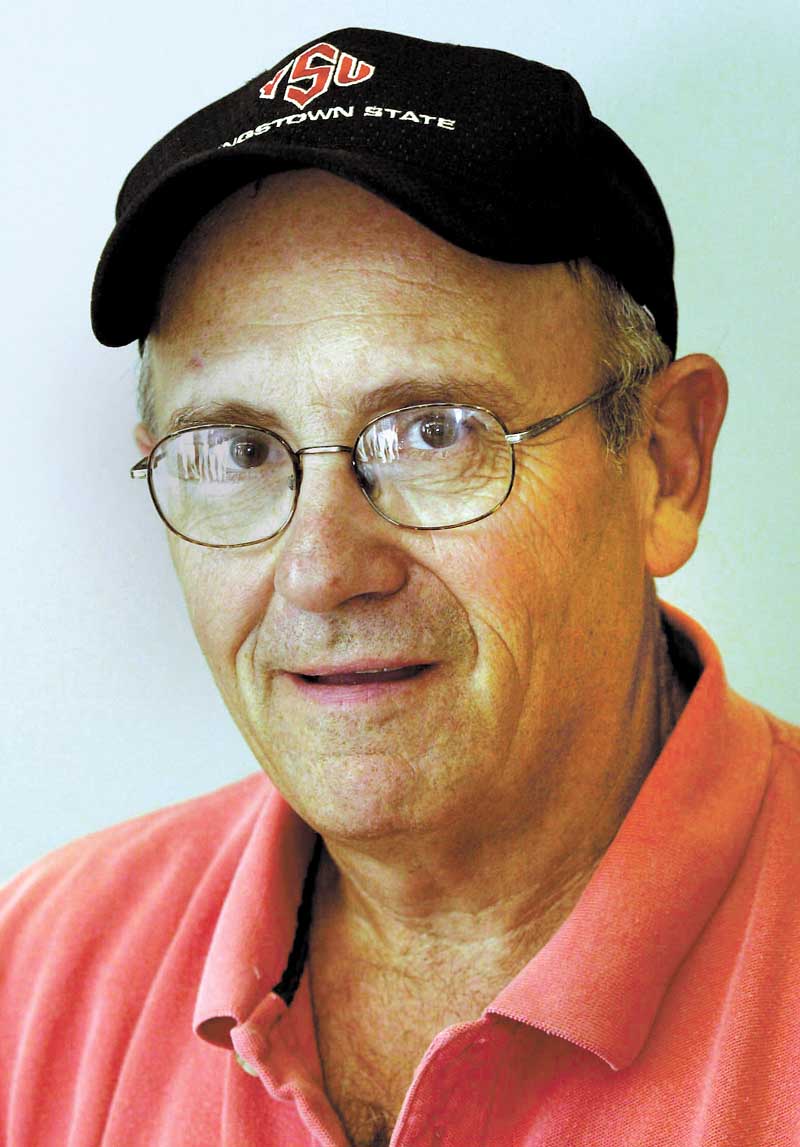 Photo
On a sunny afternoon sometime in 1992, I was on the golf course at Squaw Creek Country Club, allowed to play only because the media were permitted access in advance of the upcoming LPGA tournament.
As usual I was having problems, so I asked Pete Mollica, an accomplished player, for any advice he'd be willing to share.
Pete paused, looked at the ground, then back at me and said, "I'm not a miracle worker."
And that was the most unpleasant thing Pete ever said to me.
Pete, who was a Vindicator sports reporter for more than 30 years, passed away early Thursday morning following a courageous battle with cancer.
The disease won but it could not take the loving spirit and joy for life that defined Pete.
Golf was his passion, as was Youngstown State athletics.
You could see that passion through his stories and his columns.
In the business, when a reporter is the foremost authority on a subject, we say he "owns it."
Well, Pete owned Valley golf and YSU athletics. Other media in town sought out Pete for his insight and expertise.
I walked with him on many days during the LPGA tournaments at Squaw Creek and Avalon Lakes. It was intimidating, to be honest, to see the vast numbers of fans in the gallery who came over to talk to him and find out what Pete knew. He always wrote a column predicting the winner of the tournament, and more times than not he was right on.
Pete's wit was also evident every day.
One day he tried to explain to me the postseason structure for Pennsylvania high schools. It's a little different than in Ohio; in Pa., not every school qualifies for the district tournament, but once you're in, you can lose at the local level and still qualify for the state tournament.
Pete explained it to me like this: "The only thing harder than getting in," he quipped, "is getting out."
Pete's personality allowed him to be comfortable in anyone's company, whether he was interviewing a professional athlete or a high school sophomore.
He told me the story once about sitting in a room with Joe Paterno, Woody Hayes and Lou Holtz, and he related it like he was talking about Cousin Joe and Uncle Lou.
More important to Pete than any of that, though, was his family.
He and his wife Bonnie were high school sweethearts and their love was impossible not to notice.
His work area was filled with pictures of Bonnie, and their children Pete and Mary, and the grandkids. They were his pride and joy.
A few years after that awesome exchange on the golf course, I was offered the position of sports editor at The Vindicator.
I was struggling with the decision, and one day Pete asked if I was going to accept the offer.
"Yes, I think I am," I replied.
"Good."
That was all Pete said. But it was all I needed to hear to know I made the right choice.
That was Pete. He always knew the right thing to say, whether you wanted to hear it or not.
I am going to miss his enthusiasm, his wit and his passion. So will many others. Take a few moments to read their comments on this page.
Pete was 66. Calling hours are Sunday from 2-5 p.m. at Rossi & Sons Funeral Home, 451 Robbins Ave., in Niles. A Mass of Christian Burial will be held Monday at 9:30 a.m. at Our Lady of Mount Carmel Church, 381 Robbins Ave., in Niles.
XRob Todor is sports editor of The Vindicator.