---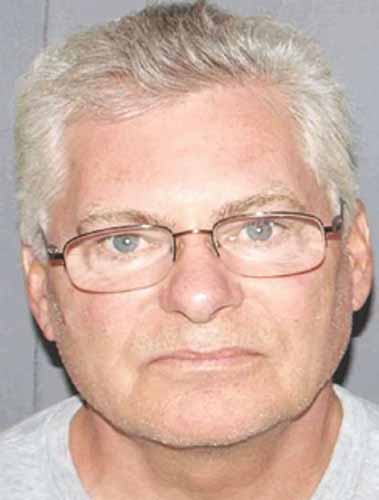 Photo

Photo
YOUNGSTOWN
Two men pleaded innocent in federal court here to all 30 counts in an alleged $14 million Ponzi scheme, which solicited Youngstown-area investors.
Edward A. Allen, 35, and David L. Olson, 60, both of Lakeland, Fla., entered their pleas Tuesday during their arraignment before U.S. District Judge Benita Y. Pearson,
A federal grand jury indicted Allen and Olson on charges of conspiracy, securities, mail and wire fraud, and money laundering, with the reported offenses occurring between 2006 and 2009.
The indictment said Allen and Olson were partners in A&O Companies, which solicited investors in the Youngstown area and from Florida, Texas and Arizona.
Investors were told A&O's purpose was to buy residential real estate and sell it at a profit, said U.S. Attorney Steven M. Dettelbach.
In fact, the investments were used to pay company employees' salaries, personal expenses and purported interest payments to various investors and mortgage payments on real estate purchased on behalf of A&O by investors, the indictment says.
Allen and Olson promised investors a high rate of return, in one case up to 45 percent, through monthly interest payments and gave them promissory notes totaling $14 million, the U.S. attorney said.
One of the alleged victims, Robert Perry, 58, of Lowellville, who attended the arraignment, said after court the failure of his investments with Olson have cut his actual retirement income to half what he anticipated when he took early retirement as a steelworker at 55 based on Olson's promises.
Perry, who began investing with Olson in 2002, said the monthly interest payments he was promised in a self- directed individual retirement account stopped after six months.
"We were friends since we were teenagers," Perry said of himself and Olson. "Two days before I retired, I said, 'Are you sure everything's fine?' He said, 'Quit worrying about it,'" Perry recalled.
"Mr. Olson regrets and is sincerely sorry that his friends and family lost their hard-earned money," said a prepared statement from Carlos Warner, an assistant federal public defender representing Olson.
"He looks forward to telling his side of the story. He hopes his criminal case helps give closure to those who lost money. Most importantly, he remains dedicated to helping those who lost so much," Olson's statement continued.
After reading Olson's statement, Perry's reaction was: "I've been friends with him for 40-some years, and, when all this happened, not even a phone call, not even, 'Hey, you know, I ran into hard times.'"
The defendants told investors the notes were collateralized by Olson's Florida lakefront property, according to the indictment.
That property, purchased for about $425,000, declined substantially in value after a sinkhole developed and drained the lake in 2006, yet about $8 million in notes were collateralized by this property, the indictment says.
In the alleged Ponzi scheme, A&O paid some investors purported interest payments derived from other investors' funds, the U.S. attorney said.
U.S. marshals arrested Allen and Olson last month in Florida. The defendants are free on $75,000 bond each.
The case was investigated by the FBI and the IRS and is being prosecuted by David M. Toepfer, a Youngstown-based assistant U.S. Attorney, who said 40 of the 100 victims of the reported scheme live in Northeast Ohio.
If convicted of all charges, Allen and Olson could receive probation or a prison term up to 20 years, said Mike Tobin, a spokesman for the U.S. attorney.
Judge Pearson set a tentative trial date of Sept. 19, with a pretrial hearing at noon Sept. 7.
Allen's court-appointed lawyer, Mark B. Marein of Cleveland, said he'll likely need four to six months to prepare for trial because the case is complex and has some 100 banker's boxes of relevant documents.