Warren man arrested on fireworks charge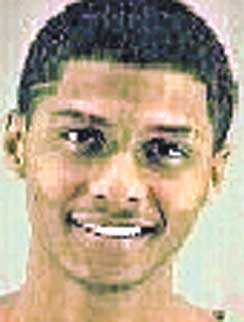 Photo
Staff report
WARREN
A 20-year-old Warren man paid a $100 fine, $115 in court costs and another $100 at the Trumbull County jail to post bond after he was arrested Monday afternoon and charged with shooting off fireworks.
Rahshad L. White, 20, was arrested at 2:39 p.m. Monday at 163 Kenilworth Ave. NE after Warren police were called to the residence because of a neighbor's complaint about fireworks.
The Warren police officer, Brian Cononico, could still see the smoke from the fireworks when he arrived and asked White "if he could please stop lighting off fireworks," a police report says.
White told Cononico that "Everyone else is doing them, it's Fourth of July!" Cononico said.
"I agreed with him but advised him that I had a call about his residence and that's why I was there, and again asked him to stop lighting off fireworks," Cononico said.
White told Cononico he was not going to stop, so he was arrested and taken to the jail.
On the way, White told Cononico he would "post bond and be back out to do more fireworks before it got dark," Cononico reported.
White was booked into the jail at 3:48 p.m. and was released at 6:08 p.m. after posting 10 percent of a $1,000 bond.
White pleaded guilty Tuesday morning in Warren Municipal Court to the second-degree misdemeanor charge of discharging fireworks, which resulted in a $100 fine and $115 in court costs.
Warren Law Director Greg Hicks said Cononico had no choice but to arrest White, even if other people were also shooting off fireworks in the city.
"I think the officer did exactly what he was supposed to do," Hicks said. "It was a neighborhood complaint, and that's the key."
Hicks said the situation is not unlike a loud-music complaint. Others may also be playing music, but officers need to respond if there's a complaint.