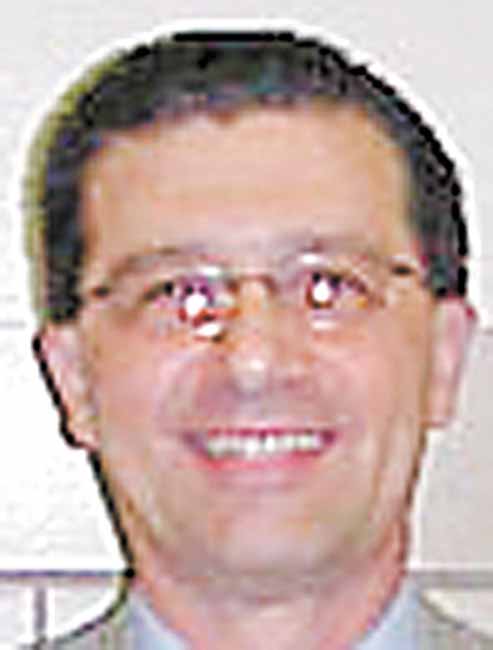 Photo
Superintendent Contract


Document
Retiring schools chief placed on paid permanent leave
By Jordan Cohen
NILES
The board of education without comment Thursday voted unanimously to place retiring Superintendent Rocco Adduci on "paid permanent leave effective immediately."
The board's action follows Adduci's public release this week of an email strongly criticizing board members for the salary and incentives in the contract of incoming Superintendent Mark Robinson, who takes the helm of the district Aug. 1. The contract, with a starting salary of $110,600, increases to $120,000 one month later.
Marlene Rhodes, board president, would neither comment on Adduci's public criticism nor say that his actions were the reason for the board's decision.
Adduci, who retires July 31, did not attend the meeting. Rhodes said the board had granted his request to be excused "for personal reasons." An attempt to reach the superintendent for comment after the meeting was unsuccessful.
The board named Mark Lucas, McKinley High School assistant principal, "superintendent pro tempore" to fill in the top post until Robinson starts. Rhodes said Lucas has a superintendent certificate.
Approximately 120 people showed up for the meeting at Rhodes Elementary School. Many of the spectators were teachers angry over Robinson's salary and incentives at the same time they expect to be offered little or no pay increases during their negotiations. Their contract expires August 28.
Several wondered why they should be asked to take a wage freeze
"You found the money to pay [Robinson], but now we're going to be told we're out of money," said Michael Guarnieri, a teacher. "It firmly disgusts me."
Fawnda Barker, a Niles teacher for 17 years, cited board comments that Robinson's salary is in the range of his peers and questioned why teachers are not viewed the same way.
"Is our teaching staff not worth being in line with the wages of their professional peers?" Barker asked. "Our teaching staff is now in the bottom five salaries in our area."
Barker's comment drew loud applause from the teachers.
Board member Tony Perrone said some of Robinson's salary was available because two administrators had not been replaced.
When board Vice President Richard Limongi commented that Robinson's salary is "commensurate with his experience" of 35 years, several in the audience groaned.
"Where's the salary commensurate with our experience," shouted one of them.
Limongi was critical of Adduci during his responses to the teachers, explaining that the superintendent had asked not to be included in the current negotiations, which is why the board had to hire an attorney.
"I know [Adduci] is going to retire, but he quit on us," Limongi said.
A few Niles residents not affiliated with the schools also criticized the contract.
Glen Puckett accused the board of failing to learn a lesson from companies with high paid executives. "They threw millions at the CEOs, and they went under anyway," Puckett said.
"There's no way this city will vote for a tax levy," Puckett warned.