Ryan-earmarked projects stall out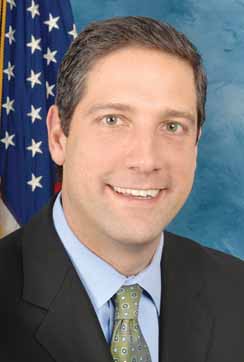 Photo
YOUNGSTOWN
About $35 million worth of federal money for 27 projects in the 17th Congressional District — most of it for Mahoning and Trumbull counties — approved by the U.S. House Appropriations Committee isn't coming.
Getting approval from the committee is a "huge hurdle" to overcome, said Heather McMahon, spokeswoman for U.S. Rep. Tim Ryan of Niles, D-17th, who sponsored legislation for those earmarks.
But there were no guarantees that money from federal appropriation bills would have been awarded for those projects, she said.
"Everyone knows it has to pass the House and the Senate and then both have to reconcile the budgets" before the funding would come, McMahon said.
The House never voted on any of the budget bills, and won't consider votes till March, she said.
Because Republicans took control of the U.S. House from Democrats as a result of the November general election and Republican leadership reduced the number of positions on powerful committees, Ryan lost his seat on appropriations.
"Even if Tim Ryan had remained on appropriations he would have had a difficult time bringing money back to the Mahoning Valley," said Paul Sracic, chairman of Youngstown State University's political science department. Republicans took "a pledge, at least for now, to eliminate earmarks so they wouldn't have supported his or even their own."
As a member of appropriations, Ryan was able to include about $35 million worth of earmarks into House budget bills last year.
That included $4.79 million for a defense alternate energy program at Youngstown State University, $3 million for a steel hardening research program for YSU and the Youngstown Business Incubator, and $1.3 million for Eastern Gateway Community College.
"There's no issue" with agencies not being funded, McMahon said, because just having approval from the House Appropriations Committee doesn't mean federal money is a definite.
Ryan will work to get funding through other options such as the president's budget and federal discretionary programs, McMahon said.
Ryan is still waiting for his committee assignments.
As it currently stands, Ryan would return to appropriations if two Democrats leave the committee — either by resigning from appropriations, retiring from the House or losing re-election bids in 2012.
Ryan began serving on the panel in January 2007.