Judge Kobly's sticky order: Tape defendant's mouth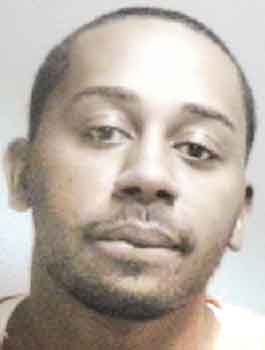 Photo
ACLU advocates alternatives
YOUNGSTOWN
A Youngstown man's unruly behavior in court has earned him several months in Mahoning County jail — and an order to have duct tape placed over his mouth before he returns to court.
A county grand jury has indicted Duniek Christian, 26, of North Garland Avenue, on charges of failure to comply with the order of a police officer, felonious assault and aggravated robbery. Several misdemeanor charges are pending in Youngstown Municipal Court.
Christian was before Judge Elizabeth Kobly of Youngstown Municipal Court last Friday for trial on misdemeanor charges of obstructing official business and a traffic offense when he reportedly began acting disorderly in the court.
Judge Kobly found Christian in contempt of court and sentenced him to 30 days in jail for each time he was considered disorderly or disrespectful to the court. By the time the judge had him removed from the court, Christian had been sentenced to 230 days in jail for contempt.
Judge Kobly, according to police reports, also issued an order stating that Christian not return to court until his mouth was duct taped shut.
Judge Kobly on Tuesday said she could not talk about the Christian case or the duct tape order because the charges against Christian are still pending in her court.
He is due back before Judge Kobly on Jan. 28. He also is due to appear before Judge Robert Douglas of Youngstown Municipal Court on the felony charges Feb. 14.
James Hardiman, legal director for the American Civil Liberties Union Ohio, said the judge's decision to order Christian's mouth taped is part of a delicate balance between order in the court and the defendant's rights, but the ACLU would rather see other means used to maintain order.
"It has been our experience that anytime a person is in a hearing, there are competing interests. On one hand, the person is entitled to a fair and impartial trial. On the other hand, the judge has the right to maintain order and decorum in her courtroom," he said.
Hardiman said methods of restraint would be more appropriate on a case-by-case basis for each court appearance. If the defendant, he said, does not behave in any given appearance, then measures of control should be used for that appearance.
Still, Hardiman said the ACLU would rather see other means explored such as having Christian take part in the trial via closed-circuit television if he cannot behave himself in the court.
"This [duct taping] would seem inappropriate if the court has not explored alternative methods," he added.
Police reports say Christian's disruptive behavior continued after he was removed from the courtroom. Reports say he was verbally abusive to officers, resisted physically and threatened to beat one officer if he were released from his handcuffs.
Police reports say Christian scuffled with officers near the elevators in the courthouse and had to be physically restrained and rolled onto an elevator to be taken back to county jail.
Christian complained of injuries from the scuffle with officers, and the matter was referred to internal affairs in the Youngstown Police Department.
Christian was arrested in early November after leading police on a chase through the East Side while driving a stolen car. He had been wanted on warrants over a 2005 gunbattle with police that led to the felonious-assault charges pending against him.
Christian, in 2005, was accused of driving a stolen car with three other men in it through the East Side while they shot at seven police officers.
Police had been searching for Christian since May and got word that he was back in the area.
The chase began in the early morning of Nov. 10 when police had Christian and two other men under surveillance while they were parked in a driveway on Northwood Avenue.
According to police reports, when police started closing in on them, Christian drove through a wooden fence onto Karl Street. He drove to Myron Avenue, where he and the others got out of the car and fled into the woods. They were apprehended a short time later.
Christian already was tried once in the 2005 case in August 2008, but was released after the jury deadlocked on whether he was guilty of complicity to felonious assault.
The county prosecutor's office appealed the decision of Judge James C. Evans of common pleas court that Christian could not be tried again after the deadlock.
The 7th District Court of Appeals ruled Judge Evans erred and the case could be retried. In March 2010, the Ohio Supreme Court refused to review an appeal by Christian, leaving the appellate court's ruling intact. The prosecutor's office was then free to retry the case.