112th House comes to order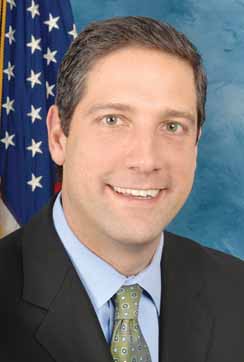 Photo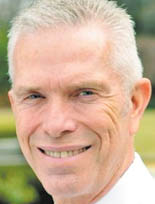 Photo
U.S. Rep. Bill Johnson of Poland, R-6th
Ryan, Johnson, Altmire hope for bipartisanship
YOUNGSTOWN
Area members of the 112th U.S. House said they begin the new congressional session with an open mind and a spirit of cooperation.
"Democrats will be surprised by the openness" given to them by the new Republican majority in the House, said U.S. Rep. Bill Johnson of Poland, R-6th, who was sworn in Wednesday for his first term in Congress. "The Democrats will have a chance to be heard."
U.S. Rep. Tim Ryan of Niles, D-17th, who is starting his fifth term in the House, said, "There is room for compromise. We've got to do the best we can."
U.S. Rep. Jason Altmire of McCandless, Pa., D-4th, starting his third term, said, "For the sake of our country, it is imperative that we continue to find ways to work together in a bipartisan fashion to move our nation forward."
Altmire was among 19 House Democrats who didn't vote for U.S. Rep. Nancy Pelosi of San Francisco for speaker. With Pelosi as speaker, Democrats lost control of the House in this past election. Altmire's office didn't respond to a request Wednesday from The Vindicator for a comment from the congressman about his decision.
With Republicans in control, the new speaker is U.S. Rep. John Boehner of West Chester, R-8th.
Though hopeful that Republicans will include Democrats in decision-making, Ryan said a lot of GOP members supported by the tea-party movement in the recent election may not be flexible.
Ryan also contends the Republican establishment reduced the number of members on the most-powerful committees because they're "afraid if three, four, five tea-party types get on these committees, they won't compromise."
Ryan has served on the powerful House Appropriations Committee since January 2007. While no official decision has been made, Ryan said Wednesday that "it looks" like he'll no longer be a member.
Ryan and Johnson, who represent the Mahoning Valley, had their first discussion Wednesday. Both said it was a brief talk as they prepared to escort Boehner onto the House floor. Representatives from the home state of the speaker traditionally escort the speaker to open a new congressional session.
Ryan and Johnson said they'll work together for the betterment of the Mahoning Valley.
Among the first items on the House's agenda is a vote next Wednesday to repeal health-care reform. The vote is expected to pass in the Republican-controlled House but won't be approved by the U.S. Senate, with a Democratic majority, and certainly not approved by President Barack Obama, a Democrat whose administration put the package together.
"It doesn't come as a surprise that I'll vote for it," said Johnson, who also said the Senate won't concur. "Our goal is repeal."
That could happen over time, he said.
Ryan said next week's vote is "largely symbolic" and "will die" after it passes in the House.
Altmire said he voted against the health-care bill because "it is a flawed, partisan proposal that will, on the whole, do more harm than good." Though he supports repealing certain portions, Altmire won't "waste the time and resources of the American taxpayers by engaging in a purely partisan exercise that has no chance of becoming law."
More like this from vindy.com