Council to set date for recall vote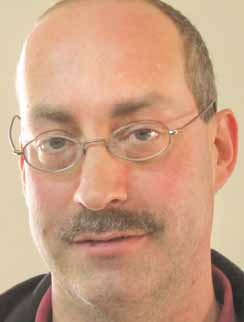 Photo
By Ed Runyan
WARREN
Newton Falls City Council will meet at 4 p.m. Friday to set a special-election date for the recall election for 4th Ward Councilman Jim Luonuansuu.
The Trumbull County Board of Elections on Tuesday certified that Phillip Beer of Newton Falls submitted enough valid signatures to take the matter to the polls.
The election must take place within 30 to 40 days — between Feb. 3 and 13 — from the date of the certification.
Beer, who is expected to submit petitions to run for the seat if voters elect to remove Luonuansuu, also submitted the petitions that successfully recalled Pat Layshock as mayor in a special election in November.
Beer said previously he organized the Luonuansuu petition drive because Luonuansuu is part of a voting bloc that wants to get rid of city Manager Jack Haney and Police Chief John Kuivila.
The Luonuansuu recall is the latest controversy in a town that has experienced many of them in recent years, such as a 2009 legal battle that resulted from Layshock's resigning as mayor and then filing legal action in three Warren courts to get the job back.
Luonuansuu disagreed with the legal advice given to the elections board as to whether the petitions were valid, saying he believes Ohio law requires Beer to wait until after Luonuansuu had served as councilman one year before he can circulate petitions for recall.
Jim Saker, an assistant county prosecutor, said he believes the statute requires only that the elected official in question has served one year from the date of the recall election.
Luonuansuu said he may file a formal protest of Saker's legal opinion, but he hasn't decided.
Regardless, Luonuansuu said he doesn't believe a recall would be successful in removing him.
"I won by a 67 percent margin," Luonuansuu said of the general election a year ago in which voters selected him over Beer — 180 votes to 89.
Luonuansuu said he doesn't believe the 77 signatures from the 4th Ward that were turned in to the board of elections, 56 of which were certified as valid, suggests there is a lot of support for his being recalled.
"I don't think that's a majority," he said.
The minimum number of valid signatures required for the matter to go on the ballot was 53; the elections board stopped counting at 56, said Kelly Pallante, elections-board director.
The board of elections said 353 people cast votes in the 4th Ward during the November 2009 election out of 782 registered voters.
Richard Zamecnik, 1st Ward councilman, who attended the elections- board meeting, said he thinks it's likely city council will choose to have the election Feb. 8 because another special election is also taking place that day for one precinct in Mesopotamia Township, and it would cost the city less to have Newton Falls' special election that day also.