Water bills to go up in Trumbull County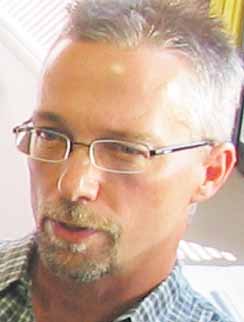 Photo
Rex Fee, executive director of the Trumbull County Sanitary Engineer's Office
By Ed Runyan
WARREN
About 7,000 water customers of the Trumbull County Sanitary Engineer's Office will see an increase of about $7 to $10 per month in their water bill this month and another dollar or two per month each year from 2012 to 2015.
They are customers in the Mosquito Creek, Warren Township, Champion- Bazetta, Howland and Mineral Ridge water districts.
Only one of the six areas served by county water — the Southeast Water District in the southeast part of the county — is unaffected by the increase.
Sewer bills for about 7,000 customers in the Mosquito Creek Sewer District also went up by about $6.75 per month Jan. 1 and will rise an additional dollar each year from 2012 through 2015.
The Mosquito Creek Sewer District serves about a third of the county's sewer customers.
Rex Fee, executive director of the Trumbull County Sanitary Engineer's Office, says his department is at the mercy of the cities of Warren, Niles and Youngstown, which provide the water for his customers and in some cases treat wastewater from the county.
Fee said providing water and sewer is an expensive business, especially because of the Environmental Protect-ion Agency requirements that must be met.
"I anticipated the increases. Everyone's costs are escalating," Fee said. "It isn't an issue just confronting Trumbull County."
Fee said many of the water customers whose rate went up after approval was granted last week by the Trumbull County commissioners get water from the city of Warren, which increased its bulk rate nearly 10 percent in July. Warren is likely to increase prices again in the coming years, Fee said.
Many other county water customers get their water from the cities of Niles or Youngstown, which get it from the Mahoning Valley Sanitary District.
Youngstown increased rates 9.5 percent in 2008, 10.5 percent in 2009 and 10.5 percent in 2010, Fee said. Its water price will increase about 9 percent annually from 2011 through 2015.
The last time most water or sewer customers experienced a rate increase was September 2007.
Fee noted that his employees have been on a pay freeze for several years, the same as other county employees, and his department has 12 job vacancies out of 69 positions.
Tom Holloway, chief engineer of the MVSD, said that MVSD is expecting to approve an annual increase of 75 cents per month for an average customer in mid-2011 and an additional $1 per month in 2012.
MVSD increased rates about 80 cents each year in 2007, 2008 and 2009, and none in 2010, he said.
Any other increases being charged to the county are being added by Niles and Youngstown, he said.
More like this from vindy.com