Prosecutors file last bill in Oakhill case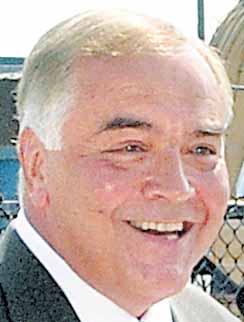 Photo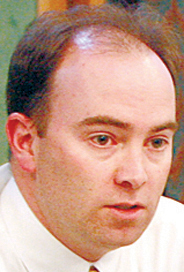 Photo
Mahoning County Commissioner John McNally
In more Oakhill coverage ...
YOUNGSTOWN
Special prosecutors in the Oakhill Renaissance Place criminal conspiracy case have filed their last bill of particulars for defendants.
The bill, filed under seal Monday afternoon, details the charges against Anthony M. Cafaro Sr., former president of the Cafaro Co.; the Cafaro Co. itself; and two of its affiliates, the Ohio Valley Mall Co. and the Marion Plaza Inc.; and for Mahoning County Commissioner John A. McNally IV.
Bills were filed earlier and sealed from public view concerning county Auditor Michael V. Sciortino, former county Treasurer John B. Reardon and former county Job and Family Services Director John Zachariah.
Those defendants are charged with conspiracy, bribery and other charges in an alleged attempt to impede JFS' move from Cafaro Co.-owned rented quarters to Oakhill Renaissance Place.
The county bought Oakhill in 2006 and moved JFS there in 2007.
A bill of particulars was filed publicly for Flora Cafaro, part-owner of the Cafaro Co., and Atty. Martin Yavorcik, who are charged only with one count of money laundering and not with conspiracy or bribery.
After that public filing, visiting Judge William H. Wolff Jr. of Mahoning County Common Pleas Court ordered all nonroutine documents in the case filed under seal.
Although he later unsealed a multitude of documents in response to a motion for unsealing by The Vindicator and 21 WFMJ-TV, Judge Wolff has refused to publicly release additional bills of particulars.
"Taking into account The Vindicator's intense, tough coverage of this case, the court concludes that publication of these documents would result in a substantial probability that seating an impartial jury in Mahoning County would be impossible," Judge Wolff ruled.
The judge noted that the bills contain information that may not be admissible in the trial.
If the judge is correctly concerned about prejudice, the remedy is to move the trial to another Ohio county, the Ohio Supreme Court has ruled as recently as last April, argued Marion H. Little Jr., the lawyer for the newspaper and TV station.
Joe Bell, director of corporate communications for the Cafaro Co., declined to comment on Monday's filing.
The charges in the Oakhill criminal case stem from a 73-count grand-jury indictment returned last July 28.
The jury trial is set to begin June 6 before Judge Wolff.