Retiring Beaver schools chief reflects on careers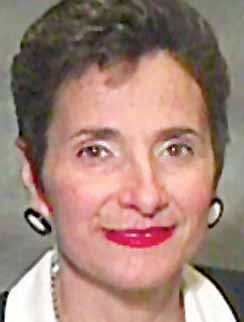 Photo
Beaver Local Superintendent Sandra DiBacco
LISBON
From toy seller to school superintendent, Sandra DiBacco has come a long way, and the journey will continue.
She has announced she will retire as superintendent of the Beaver Local School District.
DiBacco, 58, recalls working in the toy department at the Strouss Department Store one night while she was a freshman at Youngstown State University.
"It was late, 7 or 7:30," she recalled Tuesday.
A man had been looking at a number of the toys.
Normally, she would have had to take the toys into the back room toward the end of the evening. But she left them out, hoping the man would return. She wanted the commission.
The next day, the man returned.
One of her co-workers identified the man as the executive vice president of the store, who talked to her about staying in retail. She eventually became a buyer for ten years.
The work, she said, "made me re-think about retail," DiBacco said.
Her first degree was in business administration. Her second degree was in secondary education.
DiBacco taught at the Austintown schools, Choffin Career Center, the Trumbull Career and Technical Center, and later served in Struthers as superintendent and finally in the same post at the Beaver Local School District.
She has announced she'll be retiring after 28 years.
But she plans to continue to teach online through the University of Phoenix, an accredited Internet learning program.
She'll be setting up the work as well as Internet chat rooms that are part of the class discussion.
When it comes to the students she has educated, she said she encouraged them "to enjoy high school. That's part of your life, and you can't get it back."
She said her new life will begin July 1.
Despite working for an online school in the future, DiBacco said technology, "will never replace good teaching."