Trustees approve expansion of senior center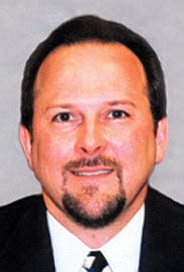 Photo
Austintown Trustee David Ditzler
By Elise Franco
Austintown
The township-owned Westchester Building is adding more services geared toward senior citizens.
Austintown trustees agreed to a five-year lease allowing the Mahoning County District Board of Health to move its Adult Day Care Program from the South Side Annex in Youngstown to the Westchester Building, said Trustee Dave Ditzler.
The building, off Westchester Drive, is also the home of the Austintown Senior Center.
Ditzler said the trustees spent about six months working with the board of health on the move.
"It was so much more conducive to their needs in terms of location and accessibility," he said. "[Westchester] seemed to fit their needs a lot more than their current location."
Ditzler said some construction work, including adding offices, bathrooms and a kitchen, needs to be done. He said he expects the adult day care to move in some time this summer.
Matt Stefanak, Mahoning County health commissioner, said the board of health will pay Austintown $7 per square foot for five years to use about 4,000 square feet inside the building.
Stefanak said though the board of health was able to house the program at its current location rent-free over the past few years, he knew it would need to find a new home soon.
"The current location in the county's South Side Annex is slated for closure when all of those tenants are located elsewhere," he said. "[Westchester] is prime because of its location adjacent to the drop-in center for seniors."
Ditzler said having the Adult Day Care in close proximity to the senior center will help meet the needs of all seniors county-wide.
"There are situations when we have family members who drop off parents who are more dependent than the senior center is able to provide," he said.
Those seniors now can get the daily care they need at the adult day-care center, Ditzler said.
Stefanak said the bigger, more centrally located space will allow both programs to expand.
"We transport clients from all over the county. ... They'll all be transported there," he said. "It's a bigger footprint. ... We can generate more services and more revenue for the center. It's a great opportunity to grow the centers and keep them running."
Ditzler said the senior center averages nearly 60 people daily, and the number continues to increase. He said the more seniors coming through, the better.
"Any type of visibility is going to add to the knowledge of the senior center," Ditzler said.
Stefanak said the day-care program averages about 20 clients daily in the current location, but the larger space at Westchester will allow for an increase.
"[The township's] project to use that space to accommodate seniors is about a year in the making," he said. "When we became aware of their plans we started talking with them and thought it would be a great partnership."