Mahoning Dems endorse candidates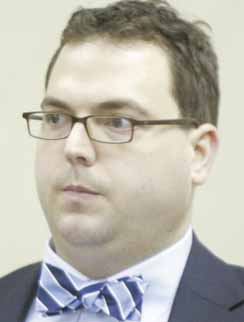 Photo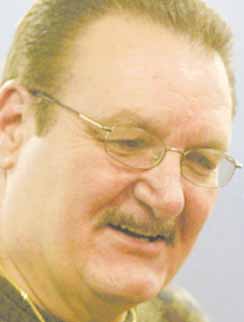 Photo
YOUNGSTOWN
Voters will head to the polls in May to determine who will represent the Democratic Party in the 2011 general election, and Mahoning County party leaders have determined who will be endorsed by the party in that May 3 election.
The Mahoning County Democratic Party had an endorsement meeting for contested races in Youngstown and Struthers where candidates are seeking the party's endorsement. Races considered at the Sunday night meeting were the 1st and 4th Wards in Struthers, and the 4th and 5th Wards in Youngstown.
Precinct committee members and executive committee members voted by secret ballot after hearing three-minute speeches from prospective candidates.
This is the second consecutive year that Mahoning Democrats have endorsed candidates in the primary. Party Chairman Dave Betras said the party is endorsing candidates for the primary because it is a part of the party constitution.
"I took an oath. Our constitution says that the party will endorse, and I am fulfilling my constitutional obligation," he said.
Struthers incumbents Robert D. Carcelli III, 4th Ward, and Tony Fire, 1st Ward, won the party's endorsement by default. Brian J. Pryjma, challenger in the 4th Ward, did not seek the party's endorsement, and Anthony R. Protopapa, challenger in the 1st Ward, did not attend the endorsement meeting Sunday and, therefore, could not be considered.
Committee members in Youngstown's 5th Ward voted unanimously not to endorse anyone. Candidates in the 5th Ward still offered three-minute speeches, but there was no vote after the candidates' words.
Those seeking office in the 5th Ward are: incumbent Paul Drennen, Kevin E.J. Salata, Anthony J. Catale, Michael R. Rapovy, Moses H. Mahdee, William Dallas, Jerome McNally and Sylvester Patton.
Committee members in the 4th Ward chose to endorse incumbent Mike Ray. Precinct committee members from the 4th Ward in December unanimously selected Ray to fill the seat of Carol Rimedio-Righetti after she was elected Mahoning County commissioner.
Ray is being challenged by Milan Zordich, George Doward and Howie Edwards. Edwards did not attend the endorsement meeting.
According to Betras, obtaining the party endorsement can prove favorable to a candidate with use of party infrastructure and tools such as a bulk mailing rate and voter-profile tools.
"This is a big deal because the party has infrastructure we have been able to build up. This can give the endorsed candidate somewhat of an advantage," he said.
Betras also took the opportunity to remind those at the meeting that a public forum on Ohio Senate Bill 5 will be at 4:30 p.m. today in the Chestnut Room of Kilcawley Center at Youngstown State University. Senate Bill 5 seeks to end collective bargaining for state employees in Ohio and proposes restrictions on bargaining for other public employees in the state. It is similar to legislation in Wisconsin that has drawn tens of thousands of demonstrators to that state's capital, Madison.
Betras said the middle class is under attack from the highest levels of state government, and he urged everyone to attend a rally in Columbus on Tuesday afternoon.
"We are under assault by our governor. If you don't believe this is an assault on the middle class, you need to start reading the newspaper," he said.
"We want as strong a showing in Columbus as they have in Wisconsin, because we are not going to sit back and take it."
The Mahoning County Democratic Party has rented a bus to make the trip to Columbus on Tuesday.