Akron Children's, Forum face off over $8M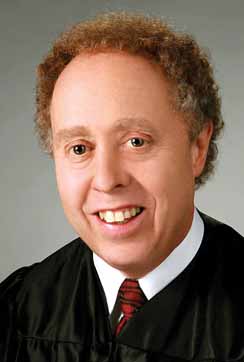 Photo
Mahoning County Probate Court Judge Mark Belinky
YOUNGSTOWN
What to do with $8 million left to the former Tod Children's Hospital will be the subject of a trial that begins at 10 a.m. Tuesday in Mahoning County Probate Court.
In a trial expected to last three to four days, Forum Health and Akron Children's Hospital will be vying for the money as they present their arguments to Judge Mark A. Belinky.
Having gone through reorganization bankruptcy, Forum Health, which previously operated Tod as a nonprofit hospital, is now owned by the Tennessee-based for-profit Community Health Systems.
In July 2008, before Forum filed for Chapter 11 bankruptcy, the Butler Wick Trust Co. filed a petition in probate court to redirect money from the Kikel Charitable Foundation, which was designated for Tod, to another Mahoning Valley heath-care institution primarily serving children.
Half of the money, left by sisters Josephine Mary Kikel, Jenny R. Kikel and Angela V. Kikel, was to be distributed annually to Tod, and the other half to St. Elizabeth Health Center's children's unit after the Dec. 28, 1998, death of Angela V. Kikel, the last surviving sister. The Kikel Trust has assets of about $16 million.
Butler Wick said it was unable to administer the Kikel Trust as intended after Tod closed July 1, 2007.
"The court must ascertain the intent of the Kikel sisters," through a trial, Judge Belinky wrote in a judgment entry filed last month.
With Tod closed, "it has become impossible to comply with the express terms of the Kikel Trust, since a named beneficiary no longer exists, and no contingent beneficiary or beneficiaries were set forth in the trust document," Judge Belinky added.
In its response to the petition, Forum Health denied that it closed Tod, saying Tod was merely a trade name for Forum, "which continues to provide substantial ongoing services to babies and children in the same building" Tod occupied and elsewhere on the Northside Medical Center campus. Therefore, Forum said it should continue to receive the Kikel money.
Akron Children's Hospital, which bought Beeghly Medical Park in Boardman from Forum, said it should get the Kikel money designated for Tod because it is Tod's successor.
Akron Children's Hospital said in a court filing that it bought all of Tod's neonatal equipment and has the rights to the Tod Children's Hospital name.
More like this from vindy.com